Some of the links in this post are affiliate links. This means if you click on the link and purchase the item, I will receive an affiliate commission at no extra cost to you. All opinions remain my own.
Fruit trees need to be fertilized to ensure their continued growth and fruit-bearing. Proper pruning and the addition of a good fertilizer at the right times of year will ensure that your fruit trees remain in a productive status.
Therefore, in this article, we will look at some of the best fertilizers for fruit trees ideal for various fruit trees.
---
Fertilizing Your Fruit Trees
Fertilizing Fruit Trees – When you first plant a fruit tree, the idea is to encourage the tree to grow toots by maintaining even soil moisture in the soil of good quality. One or two years after your fruit trees have found their feet, you will fertilize them for strong and steady growth. High Nitrogen fertilizers are ideal, yet heavy rains and watering may easily wash them away. Therefore, mostly mulch and compost are used for fruit trees which feed the soil and release slowly.
Feeding Mature Fruit trees – Most larger and older fruit trees outgrow being mulched and usually end up with an orchard floor covered in low weeds and grasses. Using fertilizer sticks is a much better method to feed older fruit trees. Keep in mind that excess nitrogen may affect the color of apples. For older fruit trees, you need a form of slow-release fertilizer that you can place a bit deeper to reach the tree's roots.
---
Nutrient Deficiencies in Fruit Trees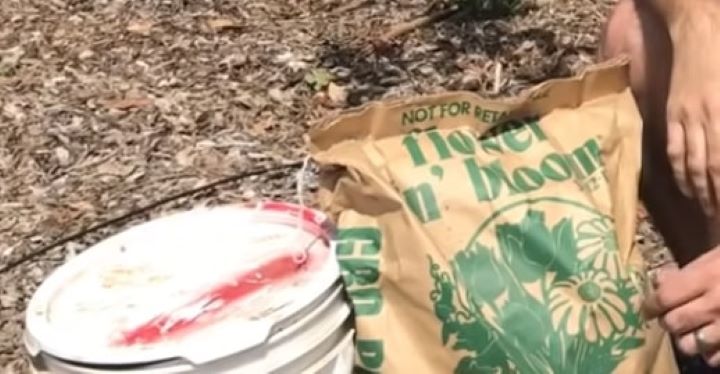 Should your fruit trees struggle despite your pruning, fertilizing, and feeding efforts, you may need something else.
A Spray containing liquid kelp may be the first remedy to try.
Kelp and seaweed sprays contain various nutrients that fruit trees can take up through their leaves as a foliar feed.
The best time to apply a kelp spray I usually during spring after the new leaves have appeared.
---
Features of a Good Fertilizer for Fruit Trees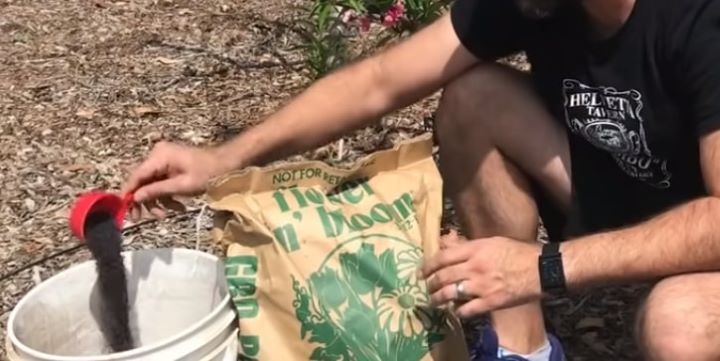 Fertilizing fruit trees are required to have a certain amount of nitrogen. You can fertilize stone fruit tree types such as peach, cherry, plum, and nectarine trees with a maximum of 1/8 pound of nitrogen per inch of trunk diameter of the fruit tree.
Whereas Apple and pear fruit trees need a 1/10th pound of nitrogen per inch of the tree's trunk diameter.
Besides this, there are a few other ingredients to look for in a good fertilizer for your fruit trees and even fertilizer for vegetable garden;
Zinc – Zinc spray can be used, especially in Colorado, where there is usually a deficiency. Spraying the trees before buds break in the spring is ideal. However, you should avoid this for apples before and after the application of horticultural and dormant oil.
Iron – When there is iron deficiency in a fruit tree, you will see that the leaves will be yellow or light green and the ends of the branches, with a network of dark green veins. Margin leaf burn may also be evident in this case. The iron deficiency may lead to reduced fruit yields and poorly colored fruits with a flat taste. You will need to supplement the organic content of the soil in this case and also avoid overirrigation.
Calcium – If you have noticed, bitter pots and cork spots in apples are a direct result of the tree's ability to move adequate amounts of calcium to the fruits of the tree. Trees that are young, over irrigated, and overfertilized may be more susceptible to calcium deficiency. Calcium sprays can add calcium chloride to water at a rate of 3 to 4 pounds per 100 gallons of water. You can apply Calcium spray in mid-June, July, and August if needed.
Other Nutrients – Other than these nutrients and nitrogen, foliar sprays of micronutrients may give some remediation for the season if started in April-May then continued through up to June-July. Most water-soluble fertilizers can easily be used for treatment.
Nitrogen and most other nutrients can be broadcast over the ground area around the fruit trees and watered in. This is, of course, except for zinc.
Never apply fertilizer directly against the tree's trunk, and make sure to spread it out evenly. You may use foliar materials in the appropriate calculations and material types.
---
How We Test and Score Fertilizers for Fruit Trees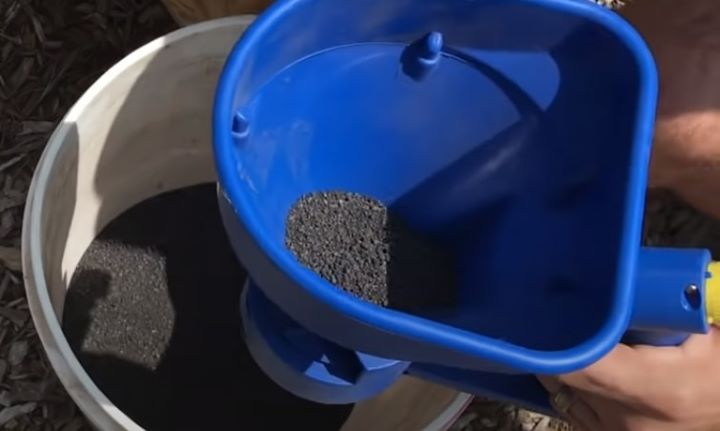 These reviews are based on intense research, analysis, and feedback from our experts and real users from different digital platforms.
We spent 35 hours trying, testing, and scoring these Fertilizers for Fruit Trees, for different key parameters and then shortlisted the best products in the market, saving you time and effort.
We used the following parameters for our tests and analysis.
Organic – We checked if the fertilizers were made from mined rock minerals, and natural plant and animal materials.
Safe – We checked how the fertilizers contributed nutrients in a form not harmful to soil organisms.
Long Lasting – We observed how long the products would last when applied.
All-Natural – We researched the ingredients if it is made of bone, blood, fish, manures, greens, alfalfa, kelp, and compost.
Price – We checked the products' affordability having good quality.
---
Frequently Asked Questions (FAQ) on Fertilizer for Fruit Trees
---
Reviews: The Best Fertilizer for Fruit Trees
Here are our top favorite fertilizer brands and models for your fruit trees;
We hope you love the fertilizers we recommend!
So that you know, We may collect a share of sales or other compensation from the links on this page.

---
1
From Dr. Earth, we have an all-natural organic fertilizer for a variety of fruit tree types.
The fertilizer will help to stimulate healthy rooted development easily.
It yields healthy fruit and consists of all-natural and organic ingredients.
There are no added GMOs or chicken manure.
It can feed for several months and is more nutritious and stable.
| Rating Category | Weight % | Score |
| --- | --- | --- |
| Organic | 30% | 100 |
| Safe | 25% | 100 |
| Long Lasting | 25% | 100 |
| All-Natural | 10% | 95 |
| Price | 10% | 90 |
| Total Score | 100% | 98.5 |
---
2
From Miracle-Gro, we have easy-to-use spikes of fertilizer for your fruits, trees, and shrubs.
The fertilizer promotes more fruits and lush foliage.
It contains natural ingredients, and you only need to feed once in spring and fall.
You can also use it on palm trees,
The easy-to-use spikes release nutrients systematically.
| Rating Category | Weight % | Score |
| --- | --- | --- |
| Organic | 30% | 100 |
| Safe | 25% | 100 |
| Long Lasting | 25% | 95 |
| All-Natural | 10% | 95 |
| Price | 10% | 90 |
| Total Score | 100% | 97.25 |
---
3
The Miracle-Gro shake and feed fertilizer are ideal for Citrus fruit trees, avocado, and mango trees.
The fertilizer is ideal for citrus, mango, and avocado trees specifically.
It will feed them for up to three months.
Overfeeding and burning will be prevented if you follow the instructions.
It comes with an easy pour bag and instructions.
| Rating Category | Weight % | Score |
| --- | --- | --- |
| Organic | 30% | 100 |
| Safe | 25% | 100 |
| Long Lasting | 25% | 90 |
| All-Natural | 10% | 95 |
| Price | 10% | 90 |
| Total Score | 100% | 96 |
---
4
Jobe's natural organic fertilizer is ideal for all fruit trees, including citrus fruit trees.
An all-natural and organic fertilizer.
The fertilizer is OMRI listed and verified for organic gardening.
It has Biozomes to break down soil and improve its conditions faster.
It also protects your trees against disease and pests.
The bag has an easy pour design that is very easy and safe to use.
---
5
The Kellogg Garden Organic Fertilizer is an all-natural fertilizer for your fruit trees.
The fertilizer contains all beneficial microbes and mycorrhizae to promote growth.
The slow-release fertilizer is easy to use and lasts for up to two months.
It is organic, natural and OMRI listed safe.
It is ideal for all fruit tree types.
---
6
The Jobe's Fertilizer spikes are natural and ideal for all types of fruit trees.
Fertilizer spikes that are slow-release for your fruit trees.
The fertilizer is safe and natural.
It will last all season.
Contains no wasteful things, run off messy or hazardous materials.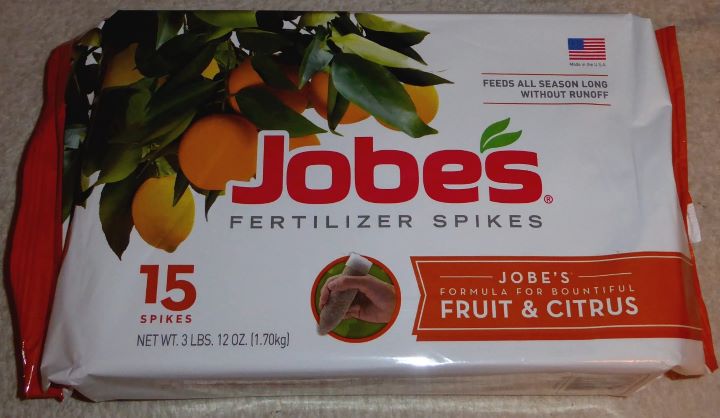 ---
7
The Miracle Grow performance fertilizer is ideal for most flowers, vegetables, and fruit trees.
It comes in various-sized bags.
You can use it for inground and container plants.
The fertilizer will show results in less than seven days.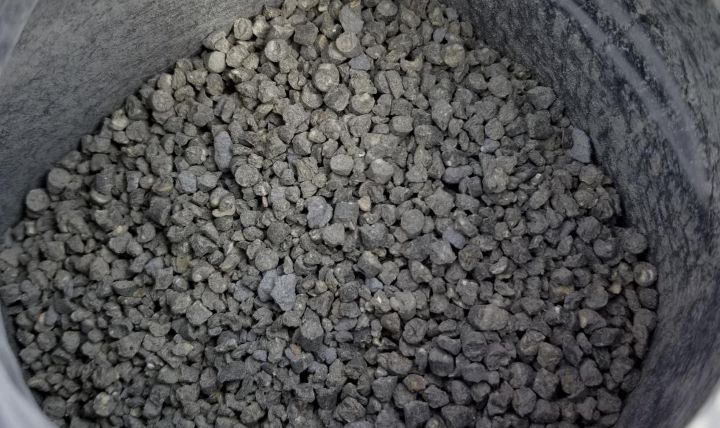 ---
8
From Down to Earth, we have an organic fruit tree fertilizer.
The fertilizer comes in a five-pound box.
It is completely natural and organic in ingredients.
It is ideal for fruit trees of all varieties.
It is formulated to encourage homegrown orchards.
---
9
The nelson fertilizer brand is designed specifically for citrus fruit trees.
It is also ideal for avocado trees and tropical fruit trees.
You will see almost immediate results.
It contains all the right ingredients in the right amount for fruit trees.
---
10
The Real grower's Recharge is another excellent fertilizer for fruit trees.
It is completely organic and enhances growth.
The fertilizer works on a variety of plants and fruit trees, and even lawns.
It contains only natural materials and eliminates the need for compost teas.
---
Index Table: Top Rated Fertilizer for Fruit Trees
---
---