Some of the links in this post are affiliate links. This means if you click on the link and purchase the item, I will receive an affiliate commission at no extra cost to you. All opinions remain my own.
We can all agree that SHADE presents one of the largest challenges in creating a lovely, lush, green, and thriving lawn.
Most grass types usually struggle with shady areas and require sunlight for the most part.
So if you are one of those persons wanting a lush green patch of grass in the Shady areas of your garden, then this article is just for you.
Let us look at how you can manage Grass in a Shady area and what are the Best Grass Seeds to Plant in Shade areas;
---
How Shade Affects Your Grass Lawn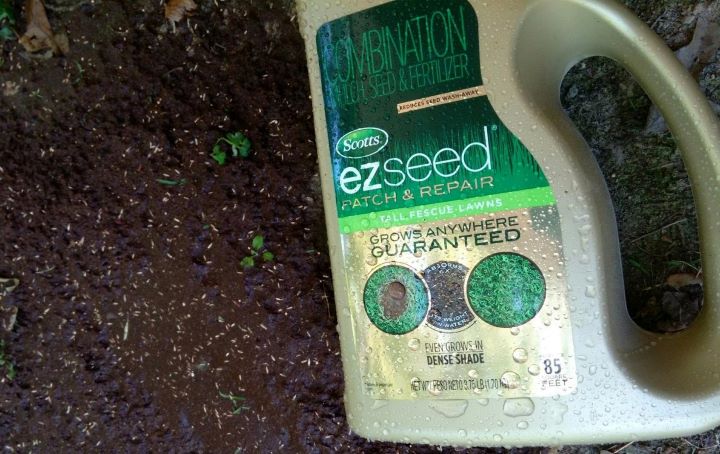 Before we get into the types of Grass for Shade, let us first look at how Shade affects your lawn initially.
Lawn grass generally needs light, air, water, and nutrients from the soil to thrive, just as all plants do.
Trees, buildings, shrubs, and other things can cause shade in your garden, which keeps Grass from getting the essential sunlight they require, impacting your lawn directly.
Shade can likewise cause the soil to retain too much moisture and compound Drainage problems, which may already exist from leaves and shrubs.
In the Shade, your grass will stretch itself to reach much-needed sunlight and, in turn, grow weak and thin because of the lack thereof.
Grass Grows weaker and loses its color without the proper sunlight and nutrients, causes in the grass to become more susceptible to insects, pests, and lawn diseases.
So as you can see, sunlight plays a vital role in the life of most Grass types.
---
How to Help Shaded Grasses

Besides getting the right types of Grass, there are also some adjustments you can make to your Lawn area to help the Grass in Shaded areas;
Let More Light In – Because even a Shade Tolerant lawn Grass performs better given more sun, you should trim trees and shrubs that may be causing the shade. For planting new plants, always consider types of plants that grow less dense and allow for proper sunlight circulation.
Restore The Balance of the Soil – In the shade, soil conditions may deteriorate quickly, causing a low Ph and poor drainage. Testing your soil and providing essential nutrients to it will improve the balance and health of your soil, preventing pests and weeds and improving the growth and health of your Grass Lawn.
Increase Mowing Height – When you mow your lawn at a higher setting, there is much more blade surface space to capture much-needed sunlight. Higher mowing generally also encourages grassroots to grow deeper and stronger.
Adjust Your Fertilizer and Irrigation Schedules – Shaded Grass will grow much slower than Grass in the sun. Fertilizers can help spur growth, but you must remember that stressed grass in the shade cannot handle as much fertilizer as those in the sun. Slow-growing Grass will also need less water.
Limit Lawn Traffic – Weak and Stressed Grass in shaded areas ate prone to more damage from foot traffic. Therefore try to limit walking on the grass ins shaded areas and repair bare spots with premium products.
---
Features of a Good Grass Seeds for Shade Areas
Here are some great choices in Grass that Grow easily in Shade;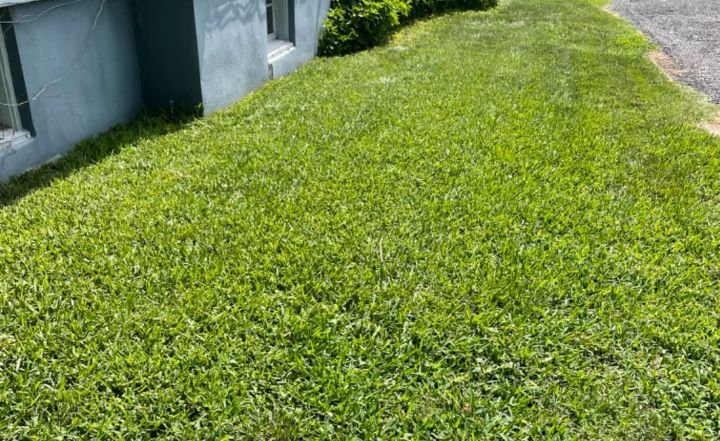 LM Grass – LM Grass is ideal for semi-shade areas, although the LM Berea has the highest Shade tolerance in the Lm grass Type. LM Berea is a soft Grass and has a medium traffic tolerance.
Kikuyu – Kikuyu is also a great Grass Choice for Shady areas. Though it grows quite slowly and does not do well in cold winters. Kikuyu is a great option for mixing with LM Grass.
St. Augustine Grass – St. Augustine Grass is sold as a sprig or planted as sod, not seeds. St. Augustine Grass is great for shade areas in warm climate areas.
Zoysia Grass – Zoysia grass is a tolerant grass that can be planted in sunny or shady areas in warmer climates.
Centipede Grass – Centipede Grass thrives in shade areas, yet it also needs a warmer climate.
Evergreen Grass Blends – Fescue and Rye are the blends that make up an Evergreen Grass. This Tuft type of grass is dark green and stays green throughout the years and seasons. Evergreen Grass suits various soil types and is also tolerant in shade areas.
---
Reviews: The Best Grass Seed for Shade Areas
Below are some excellent options in Grass and Grass Seeds that are ideal for Shade areas in your Garden;
We hope you love the products we recommend!
So that you know, We may collect a share of sales or other compensation from the links on this page.
---
1
The Pennington Smart Sun and Shade Grass is a versatile grass that grows in shade and sun.
These seeds are designed to use 30% less water than any other Grass seeds,
The Grass will establish very quickly and thrive in sun or shade areas.
The Grass also has a very high drought tolerance in dry areas and good insect and disease resistance.
Pennington offers you their exclusive Penkoted technology to protect their seeds from a deadly fungus.
---
2
A favorite from Scotts Turf Builder is their Zoysia grass which also thrives in sun and shade areas.
Zoysia grass is a very resistant and durable grass that thrives in both Sun and Shade areas.
Zoysia grass does well in droughts as well as in heavy traffic areas.
The extremely versatile seed mic is completely weed-free and safe.
The seed amount will cover up to 2000 square feet in your garden.
---
3
The Bethel farms Sr. Augustine Grass comes in natural grass seeds, as this grass is generally not available in seed form.
You will get three Natural Grass Plugs per package covering 100 square feet.
St. Augustine Grass is drought-resistant, shade-tolerant grass requiring little or no sunlight.
The Grass Plugs are shipped fresh from the farm to your door.
This is a natural and high luxury form of grass for shade areas.
---
4
From Ground Cover, we have the Japanese Spurge Groundcover plant, which is also ideal as an alternative to grass for shade areas.
You will get 100 deep-rooted Japanese Spurge plants in the package that will thrive in a shaded or sunny area.
The ground cover is evergreen and produces lovely flowers.
Japanese Spurge Groundcovers require very little maintenance and no mowing.
I recommend this plant for low-traffic areas in full shade.
---
5
Nature's Seed offers you their low-maintenance LM grass from seeds.
The seeds are available in different options to cover small or large areas.
The pure live seeds contain no additives or fillers and are 100% natural.
You will receive your seeds in a biodegradable cloth bag in your chosen size.
The unique blend contains crested wheatgrass, streambank Wheatgrass, and sheep fescue grass.
This grass blend is deficient maintenance and does well in shade and partial shade areas.
---
6
Scotts turf Builder Grass has the Shade Mix, which offers a blend of grasses that does well in shade areas.
There are 3lb and 7 lb seed options.
The Grass blend is designed for shade or partial shade areas and contains a mix of grass types.
Seeds are coated for better water absorption and will grow very fast.
The Grass has a low maintenance requirement and is ideal for use under dense trees and shrubs.
---
7
The Scotts EZ Seed patch takes care of patches in your lawn.
The seeds combine mulch, seeds, and fertilizer and are designed to grow grass anywhere.
It has mulch that can absorb six times its weight,
The grass seeds are high-performance grass seeds.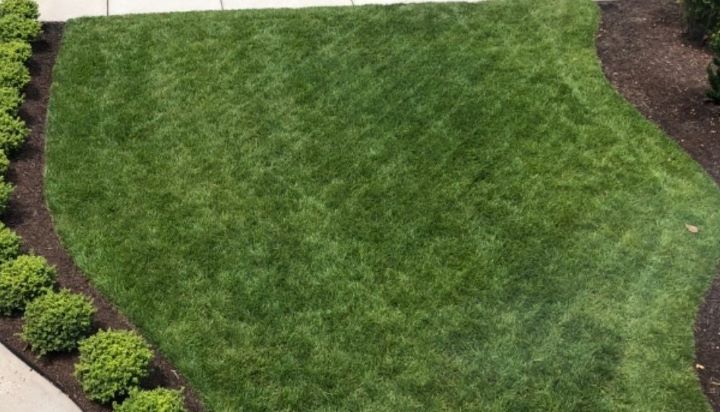 ---
8
The Pennington Grass seeds are a mix of Tall Fescue, Perennial Ryegrass, Kentucky Bluegrass, and Fine Fescue that survives sun and shade.
Very good diseases and drought tolerance and good in sun and shade areas.
Comes in different lbs bag options.
Versatile and efficient grass seeds for your lawn.
---
9
The Jonathan Green is an ultra-green grass seed mix that is dense.
The seeds grow grass that is dense and ideal for shade areas.
It has 1800 square feet of coverage bags that are three pounds.
The dense grass plants have a waxy coating that wards off pests.
---
10
The rebels from Pennington are tough, low-maintenance grass seeds that will have thick, dense roots.
They can withstand heavy traffic, insets heat, and drought.
The grass does well with the sun but is also ideal for shade, and the bag covers 750 square feet.
---
Index Table: Top Rated Grass Seed for Shade Areas
---
---