Some of the links in this post are affiliate links. This means if you click on the link and purchase the item, I will receive an affiliate commission at no extra cost to you. All opinions remain my own.
Organic Grass Fertilizer has many great benefits for your Lawn and is a much safer and more natural option.
This article looks at various of the best Organic Grass fertilizers types with natural ingredients and composition.
---
Why Use Organic Grass Fertilizers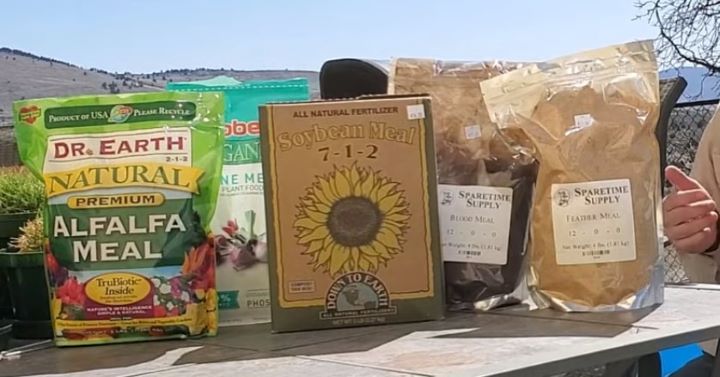 So, first of all, let's discuss why you SHOULD use an Organic Fertilizer rather than a Chemical fertilizer;
First, Organic Fertilizer adds Organic Matter to your soil, naturally increasing nutrient exchange.
When your soil is healthy, it maintains better moisture levels and attracts larger populations of earthworms. Earthworms are the easiest, cheapest, and most effective way to improve aeration and drainage in the soil naturally, and their excrement is filled with nutrients that your lawn will love.
One of my favorite reasons for using Organic Fertilizer is that it lasts so long. Organic Fertilizer takes much longer to break down and lasts for months in the soil without watering or heavy rain.
Organic Fertilizer releases nutrients slowly so that your grass gets everything it needs at a steady pace without overstimulating.
On the other hand, chemical fertilizers contain harsh and dangerous chemicals that can harm the lawn if used too much or cause damage if it spills.
---
Organic VS Chemical Fertilizers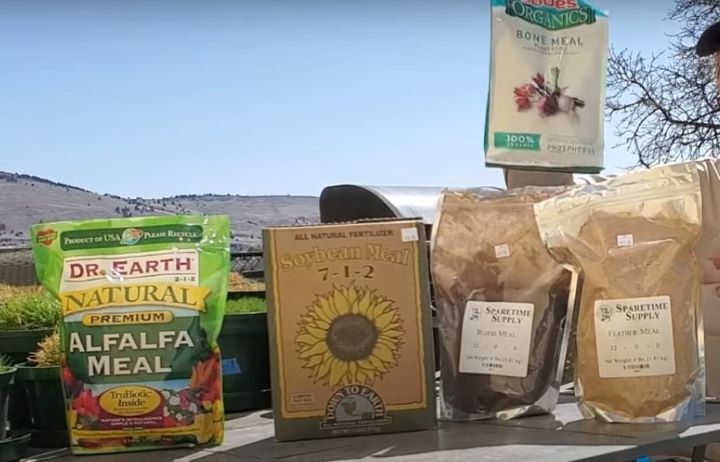 That said, let us look at some of the Main Differences between Chemical and Organic Fertilizers;
Application – Organic fertilizers usually comes in pelleted form, whereas Chemical fertilizer comes in a liquid form. It is easy to overuse or spill chemical Fertilizers, which in turn can cause damage and harm plants and Grass. Whereas even if you overuse Organic Fertilizer, it will not cause any damage or harm. Organic Fertilizer is safe for animals and pets and will not poison them if accidentally ingested.
Soil – Organic Fertilizer is Unquestionably better for soil than Chemical fertilizers. Organic Fertilizer provides soil with natural Microorganisms and bacteria, which is the food soil needs for a good balance of eco-system and Grass growth. Chemical fertilizers do not do anything for the soil in the long run and can even cause less fertility in the long run.
Nutrient Release – Organic Fertilizer Releases Nutrients into the soil much slower at a rate that soil and Grass can absorb as needed and more effectively. Synthetic Fertilizers provide a quick burst of nutrients for a short-term solution, which causes your Grass to grow too quickly, requiring much more frequent mowing.
Nutrient Content – Organic Fertilizer contains all the nutrients and macronutrients that your Grass needs in natural form. While a Chemical Fertilizer has precise amounts of Nutreinst lacking Macro Nutrients, which can build up in the soil over time.
---
Features of a Good Organic Grass Fertilizer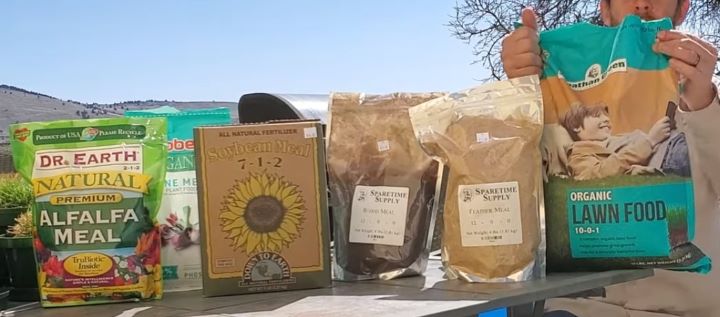 Organic Fertilizer Ingredients – Most Organic Fertilizers are Soy Bean Based, containing Nutrients, Amino Acids, and Nitrogen in natural form. Some Fertilizers are created using natural plant and animal waste to create natural fertilizer.
Application – Most Organic Fertilizers come in a pellet form with low dust emission. This form is safe and easy to apply as you are less likely to spill or overuse pellets.
Safety – You can use your Organic Fertilizer on all Grass Types and even in your garden on other plants. The Fertilizer will not cause harm to your pets or other animals and birds if ingested.
---
Reviews: The Best Organic Grass Fertilizer
So you have decided that Organic Fertilizer is what you need, well then, here are some of the best available Organic Fertilizers;
We hope you love the products we recommend!
So that you know, We may collect a share of sales or other compensation from the links on this page.
---
1
The Andersons Organic Fertilizer is a safe and natural fertilizer for your garden.
The fertilizer is OMRI listed as organic and safe for use around pets and children and is also environmentally sensitive.
The 100% plant-derived fertilizer contains no biosolids, manure, composted waste products, or animal parts.
The fertilizer will deliver adequate levels of phosphorous, Potassium, and Amino Acids in a slow-release form.
The Fertilizer also has low dust and homogenous granules for easy application.
---
2
The Milorganite Organic Nitrogen Fertilizer is safe and natural as a Grass Fertilizer.
You will receive a 36-pound bag of fertilizer with your purchase.
The fertilizer is 100% natural and organic, with no additives.
Your fertilizer will reduce the need for frequent watering and cut down mowing time.
The ideal lawn fertilizer has been used on the Golf course for many years.
---
3
Dr. Earth Super Natural Lawn fertilizer is all-natural, safe, and Organic.
The Super Natural Fertilizer produces truly remarkable results in the condition and growth of your Grass.
Nutrients are released quickly and consistently for the efficient health of your grass.
You can use fertilizer to plant ornamental trees, shrubs, and other bare root plants.
The mix is rich in prebiotics, which helps to maintain healthy soil for a thriving lawn.
---
4
The Espoma Organic Lawn Booster is a healthy Fertilizer to boost the health of your lawn.
The fertilizer contains feather Make, pasteurized Poultry manure, and Gypsum.
It has a 30lbs content and feeds up to 5000 square feet of lawn.
The fertilizer is safe to use around pets and children.
The Organic fertilizer is likewise very environmentally friendly and safe.
---
5
Another excellent Organic Fertilizer type is Erath Worm Castings from Unco Industries.
Earthworm castings contain everything you need to create healthy and nutrient-rich soil for your grass and other plants.
The fertilizer is also ideal for houseplants and vegetable gardens.
Earthworm castings are completely natural, non-toxic, and make for excellent fertilizer.
You also only need a handful of plants.
---
6
The Natural Alternative Early Spring Fertilizer is an organic fertilizer enriched with Protilizer.
The Fertilizer is 100% Natural and organic as well as Phosphorous free.
The bag will cover 6000 square feet of lawn easily.
The fertilizer offers a steady and slow-release feed for your lawn.
It contains rich organic and beneficial microbes for your grass.
---
7
The fertilizer comes in a variety of size options.
It is all-natural and organic for your grass and will build a thick lawn naturally.
You may use it around children and pets.
Ideal for all grass types.
---
8
It contains essential nutrients for your grass
Ideal for other plants and vegetable gardens.
All-natural with organic ingredients,
It also contains other plants and turf.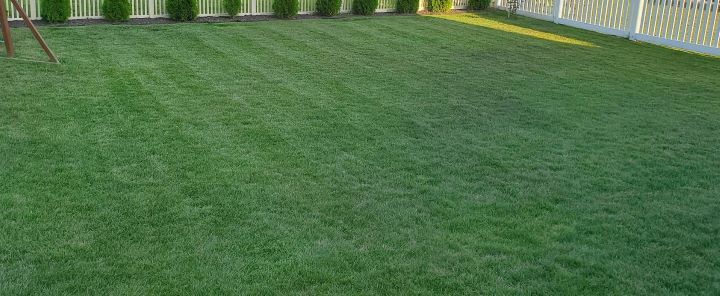 ---
9
An all-purpose organic fertilizer.
Ideal for grass and all other plants and vegetables.
Very easy-to-use homogenous pellets.
A safe probiotic formula that is beneficial for soil microbes.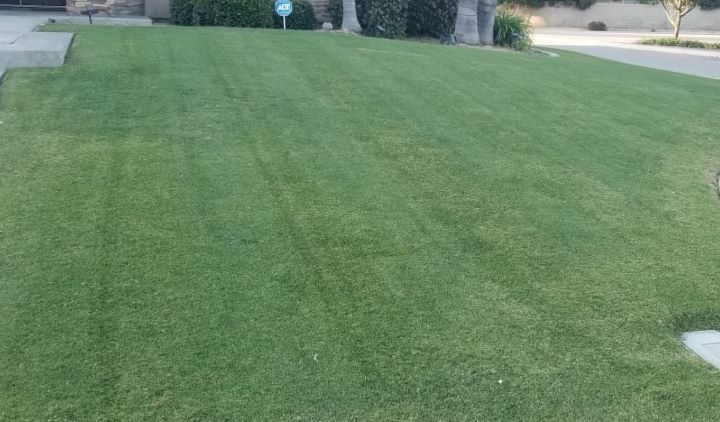 ---
10
A Liquid Humic Acid natural fertilizer.
It is easier to apply than compost and can be used with other fertilizers.
The Humic and Fulvic combination allows for better nutrient uptake.
It also helps to stabilize the soil PH.
---
Index Table: Top Rated Organic Grass Fertilizer
---
---