Some of the links in this post are affiliate links. This means if you click on the link and purchase the item, I will receive an affiliate commission at no extra cost to you. All opinions remain my own.
A greenhouse thermometer is a must-have accessory for anyone that owns a greenhouse, as you need to keep a constant temperature inside the greenhouse.
During summer, you do not want the greenhouse to overheat; during winter, you need to keep temperatures up.
Secondly, keeping proper humidity levels in our greenhouse is just as important, and as with checking temperatures regularly, you also need to check humidity levels inside your greenhouse.
Therefore the greenhouse thermometer and hygrometer are important accessories to have inside your greenhouse to keep proper temperatures and humidity levels.

---
why You Need a Greenhouse Thermometer and Hygrometer
As I have mentioned, you need to keep optimal temperatures and humidity levels in your greenhouse specific to the needs of the plants that you are growing.
To monitor temperatures, you need a thermometer tool, and to monitor humidity, you will need the hygrometer.
Most plants require a temperature of around 27 degrees Celsius for growth, very high temperatures will wilt your plants, and too low temperatures can cause frostbite or inhibit growth.
Humidity inside your greenhouse keeps your plants moist and allows you to monitor when they need to be watered. If humidity levels are too high and you are overwatering, it causes plants to become yellow, and they will eventually die.
So you need the right amount of watering specifically for the plant species.
The Hygrometer will measure the amount of water vapor in the air of your greenhouse and allow you a chance to change the conditions inside the greenhouse to be as suitable as needed.
---
Types of Greenhouse Thermometers and Hygrometers


When Choosing a Hygrometer and Thermometer for your Greenhouse, there are a few different types and models that you can consider;

Indoor and Outdoor Thermometers and Hygrometers – There are indoor, outdoor, and indoor and outdoor hygrometers available on the market. So, all in all, you will need to decide what will suit your best. For a greenhouse, you can go with an indoor or indoor and outdoor design.
Digital or LCD – Technology has advanced so much that you now also get LCD screen hygrometers, thermometers, and some that work with an app on a mobile device. The traditional thermometers and hygrometers are usually digital, much easier to use, and more affordable.
Wired or Wireless – Most Hygrometers and thermometers also come in wireless or wired options. The difference is that the wired model has a sensor attached to a wire, and you need to place the main unit somewhere inside, with the sensor outside or inside the greenhouse. The Wireless model has a remote sensor and needs cables or wires that may be in the way, too short, or too long. The Transmission range is usually around 200 meters or less.
---
Features of a Good Greenhouse Thermometer and Hygrometer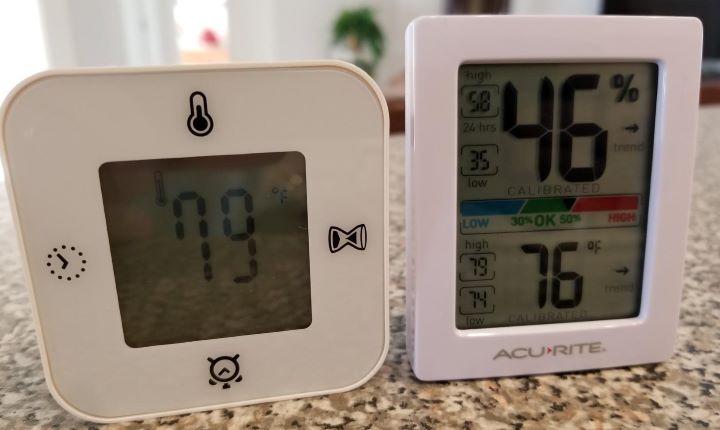 Accuracy – A good greenhouse thermometer and hygrometer must accurately measure the temperature and humidity inside our greenhouse.
Cold Resistant – The Hygrometer and thermometer for your greenhouse should be resistant to cold weather, rain, and snow, especially if it is an outdoor design.
Remote Range – look for a Hygrometer and Thermometer for your greenhouse with a remote range of at least 200 meters and a strong signal.\
Design – A large and easy to read backlit screen is ideal for reading day and night. It should indicate low, high, and okay humidity and accurate temperatures.
Air Comfort Indicator – Some Hygrometer and Thermometer designs for greenhouses also indicate the air quality, whether it is dry, comfortable, or too wet.
Indoor Humidity – make sure that the Hygrometer or thermometer for your greenhouse offers good indoor humidity control functions.
---
Reviews: The Best Greenhouse Thermometers and Hygrometers
Here is our list of the top-rated Greenhouse Thermometers and Hygrometers;
We hope you love the products we recommend!
So that you know, We may collect a share of sales or other compensation from the links on this page.
---
1
The Govee is a Bluetooth hygrometer and thermometer in one.
It has a humidity temperature gauge and a remote monitor,
A large LCD display screen has notification alerts and keeps records.
It can store up to two years of daily data.
There are also two available color options from which you can choose.
---
2
The AcuRite Hygrometer and Thermometer is the ideal monitor for your greenhouse.
You can use it inside a home or office for your greenhouse.
It will calculate humidity and temperatures and has a digital display.
It is extremely accurate and will detect changes in humidity and temperatures every ten seconds.
You can calibrate the sensor for a specific area.
---
3
This is a four-piece mini hygrometer and thermometer set for your greenhouse.
It is round and has a digital display with a gauge monitor and an electronic humidity temperature meter.
This hygrometer and thermometer can be used indoors and outdoors and is weatherproof.
It is small, portable, and very easy to carry around.
---
4
This is another addition from Govee that is a wifi-operated thermometer and hygrometer.
It connects via wifi or Bluetooth from anywhere.
The resist is very fast and extremely accurate, measuring temperatures and humidity.
It has free data storage facilities, and you can preset humidity and temperature ranges for alerts and keep track of the changes.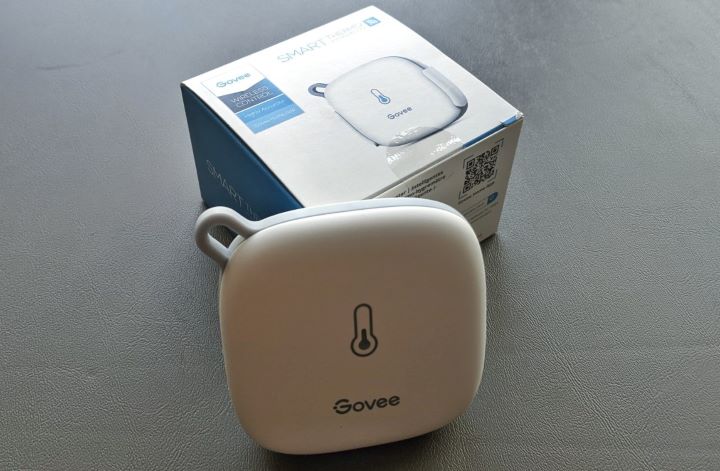 ---
5
The Chivenido Hygrometer and thermometer are available in three sizes, small, medium, and large.
It is a wireless design and ideal for both indoor and outdoor use.
The device requires no batteries and the small size is very portable, so it is much easier to use and ideal for all types of greenhouses.
It is durable and weather-resistant, as well as quite accurate.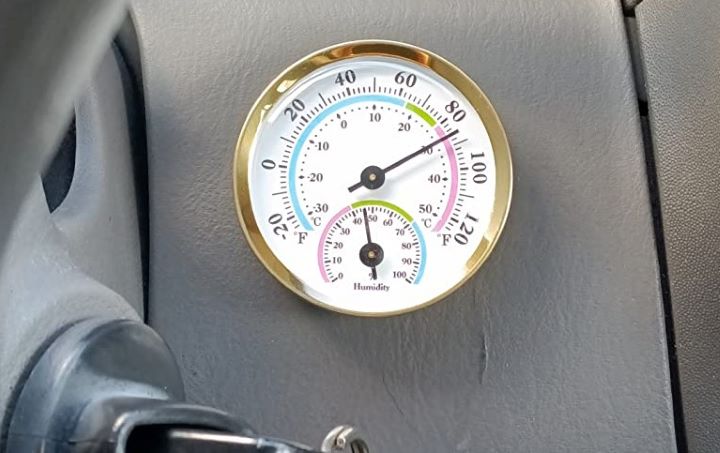 ---
6
The Tentop is a two-pack mini-sized hygrometer and thermometer for your greenhouse.
The hygrometer and thermometer are ideal for indoor greenhouse use and have an analog temperature monitor and humidity monitor.
The hygrometer and thermometer do not require any batteries at all.
Because the device is small, it is portable and easy to use in any indoor space.
The Hygrometer and thermometer will both give you very accurate and regular measurements.

---
7
The Govee Hygrometer and Thermometer for your Greenhouse is one of the best.
It operates using WiFi and supports 5G.
Extremely accurate and accesses temperature and humidity.
There is a dual-display LCD Screen.
---
8
The ThermoPro is Bluetooth-operated.
It has a 260FT wireless remote.
Monitors temperatures and humidity.
There is a large backlit LCD screen.
---
9
The LittelGood five-inch Hygrometer and thermometer are great for indoor and outdoor use.
It has a humidity gauge and temperature monitor,
The Hygrometer is an Analog.
Ideal for greenhouses.
---
10
The Mocreo is a wiFi Hygrometer and Thermometer.
It is wireless and ideal for indoor use in a greenhouse.
The device works with an app and email.
It will store data and has a humidity sensor.
---
Index Table: Top Rated Greenhouse Thermometers and Hygrometers
---
---