Some of the links in this post are affiliate links. This means if you click on the link and purchase the item, I will receive an affiliate commission at no extra cost to you. All opinions remain my own.
One of the most important parts of your gardening attire is your gardening shoes.
Using old sneakers or flip-flop sandals will not quite suffice when it comes to the protection and comfort that you need for gardening.
Sneakers or athletic shoes and sandals are not designed to withstand the elements involved with gardening and will become ruined quite soon.
That is why you need proper gardening shoes, now there are a few types of gardening shoes available, but my top favorite is, of course, the best gardening clogs.

---
Why Wear Garden Clogs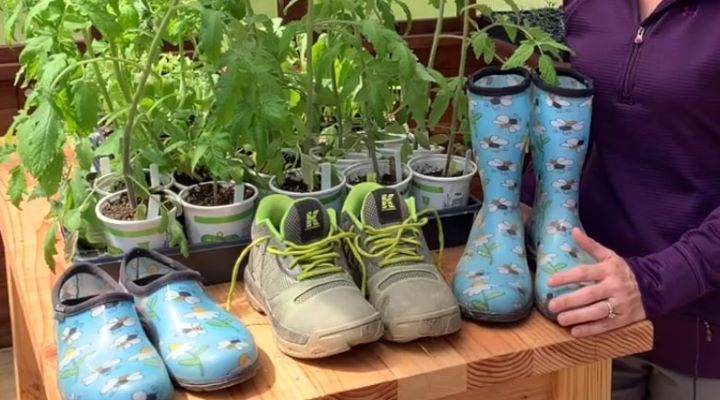 So why should you choose gardening clogs as a garden shoe?
As I have mentioned, you will need proper gardening shoes, as your regular athletic shoes or sandals will not be durable enough and will not provide the needed protection for gardening, not to mention, they will be pretty difficult to clean.
You get gardening boots, gardening shoes, gardening sandals, and then gardening clogs.
Gardening boots are longer and provide full protection, whereas gardening shoes also provide good protection against most elements but only to your feet.
Gardening sandals are ideal for summer but will not keep your feet very dry.
On the other hand, the gardening clog is easy to slip on and off, and the toe is completely closed for protection. You still have some water resistance and wetness protection, maybe not as much as from a gardening boot, but more than enough against splashes and wet soil or grass.
The gardening clog is ideal because it is quick and easy to put on and take off.
You can use it as a "going outside the shoe" because it is easy to put on and take off or for proper gardening.
The gardening clog still offers full toe protection against scrapes and wetness, and the sole offers good slip resistance and puncture protection.
---
What to Consider When Choosing Gardening Clogs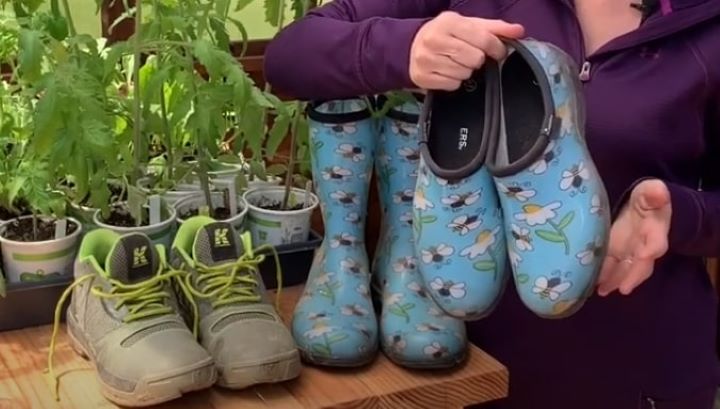 There are a few things to contemplate when choosing the best garden clogs.
Purpose – Gardening Clogs are aimed more at casual gardeners and for quick excursions in and out of the garden. They do not offer full waterproofing or protection because your heel will still be open. Therefore they are not ideal for professional gardeners and landscaping work. They are also not ideal for cold weather and very wet terrains.
Fit – Garden clogs are a slip-on design garden shoe; they offer a loose and roomy fit. However, you should still get the proper size. Otherwise, they will not stay on your feet or cause discomfort and blisters—a heel box to provide additional support.
Weather -gardening Clogs are ideal for warm, hot, and fairy cool weather conditions. They are not ideal for extreme cold weather, snow, and very wet weather. They do not offer enough coverage to keep your feet completely dry in very wet conditions.
Comfort and Support Features – Depending on the brand and the model, most gardening clogs will offer some kind of comfort and support features such as a cushioned insole and shock absorbing midsole. They ay offer arch support and a breathable interior lining for your comfort.
Slip Resistance – One of the most important factors of a gardening clog is to provide slip resistance. The sole needs a good and puncture-resistant durable material such as rubber, a thick design, and a patterned or lug tread that will offer slip resistance and grip on uneven terrain and wet terrains and grass.
---
Features of a Good Gardening Clog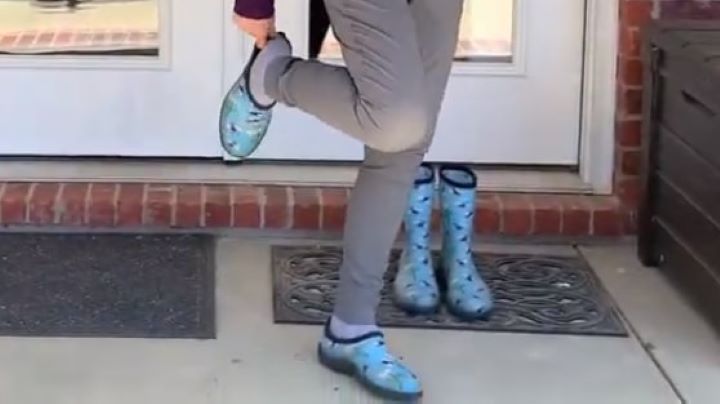 Comfort and Fit – Look for a garden clog that will be the right size and fit for your that will stay in place and not squeeze or chafe your feet.
Easy Wearing – Garden Clogs should easily slip on and off your feet, and most models are designed to do this without you having to bend down and put them on.
Waterproofing – Most garden Clogs consist of a waterproof material off which water will slide, and that is also easily rinsed down for cleaning.
Easy Cleaning -Make sure that the entire gardening clog has an easy-clean design, which you can rinse or wipe down.
Protection Features – besides some waterproofing, your garden clog should have a puncture-resistant sole that has a lug tread for optimal slip resistance in turn.
Style and Colors – As you will see from some of our choices, gardening clogs come in neutral and solid color options, as well as many fun printed options and more vibrant colors to suit every need and fashion preference.
---
Reviews: The Best Gardening Clogs
On the list below are our top Choices in Clogs that are ideal for gardening of all sorts;
We hope you love the products we recommend!
So that you know, We may collect a share of sales or other compensation from the links on this page.
---
1
The Muck Boot Muckster Clog is one of the most durable and best quality gardening clogs available.
They have 1005 waterproof uppers and a durable slip-resistant rubber sole.
The clog consists of neoprene, and there is a breathable mesh lining for your comfort.
The footbed has a light and comfortable padding for underfoot cushioning.
---
2
This is the Muckboot Muckster Clog for ladies.
The uppers are 100% waterproof, consisting of 4mm of neoprene.
Inside is a cozy fleece lining for comfort to wick away moisture.
The rubber outsole is self-cleaning and ideal for slip resistance in gardening.
---
3
The Crocs Specialist Clog is a slip-resistant work shoe for hospital and food industry workers.
However, it makes for an exceptional gardening shoe,
The Crosslite material resists water and dries quickly.
It has a clog design with a back sling strap which you can use if you want a more snug fit.
There is, however, only a black, navy, and white color option available.
---
4
From Backdoorshoes, we have a specialist Waterproof garden clog.
The garden clog comes in fun colors and natural setting prints.
It has waterproof uppers and an arch support footbed, with a shock-absorbing cushioning midsole for support,
The insoles are cushioned, as well as replaceable and washable.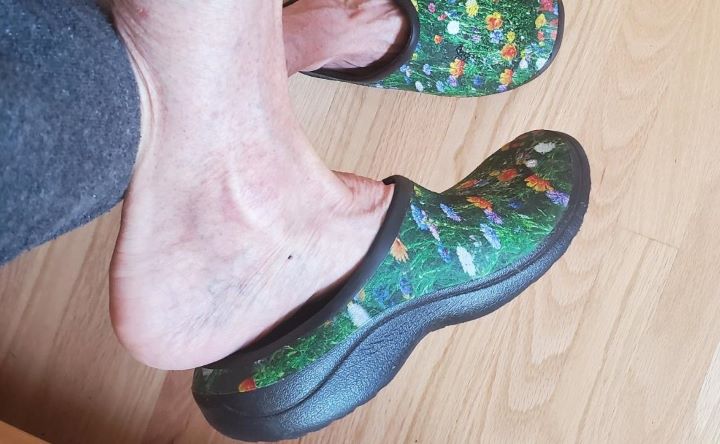 ---
5
This is the Backdoorshoes model for men.
They run small, so it is advised to size up.
The clog has waterproof uppers and an EVA sole for slip resistance.
Inside us is a removable and washable cushioned insole.
The footbed offers excellent arch support.
---
6
The Western Chief Gardening clog is lightweight and very durable.
It slips on and off easily and has a comfortable padded footbed.
The clog is durable and water-resistant with a durable slip-resistant rubber outsole.
There are also more color and print options available to you.
---
7
The Asverd gardening clogs are of excellent quality.
They have a rubber sole and are available in more colors.
Comfortable slip-on design and very flexible.
Water-resistant and very easy to clean.
---
8
Sloggers are one of the top brands in gardening shoes.
These are easy slip-on clogs available in two colors.
They are waterproof and have an easy-to-clean design.
Comfortable and slip-resistant.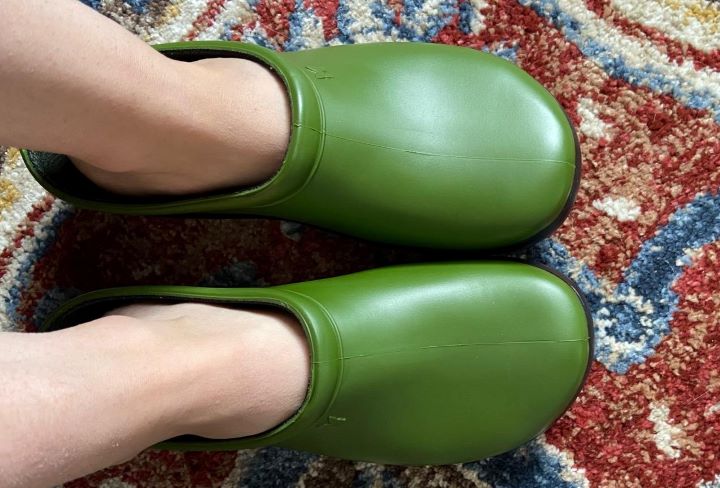 ---
9
The Amoji garden Clogs are a Unisex design and very lightweight.
They have drainage holes and soft foam materials.
Lightweight and cushioning.
More colors are available to you.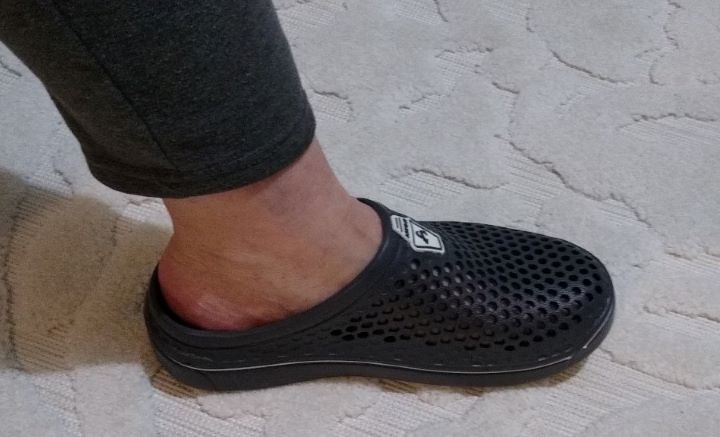 ---
10
The Crocs Freesail clogs also have proper drainage holes.
They are a slip-on design.
Lightweight crosslite foam that is water-resistant.
Also available in more colors.
---
Index Table: Top Rated Clogs for Gardening
---
---