Some of the links in this post are affiliate links. This means if you click on the link and purchase the item, I will receive an affiliate commission at no extra cost to you. All opinions remain my own.
For working in the garden, you will need the best gardening shoes to protect your feet and prevent slips and falls.
Using your comfortable sneakers or a pair of flip-flops can be dangerous and will provide much protection against wetness and other elements in the garden that can cause your feet harm.
Besides this, they are also very difficult to clean afterward, which is why it is better to get proper gardening shoes.

---
Why You Need Proper Garden Shoes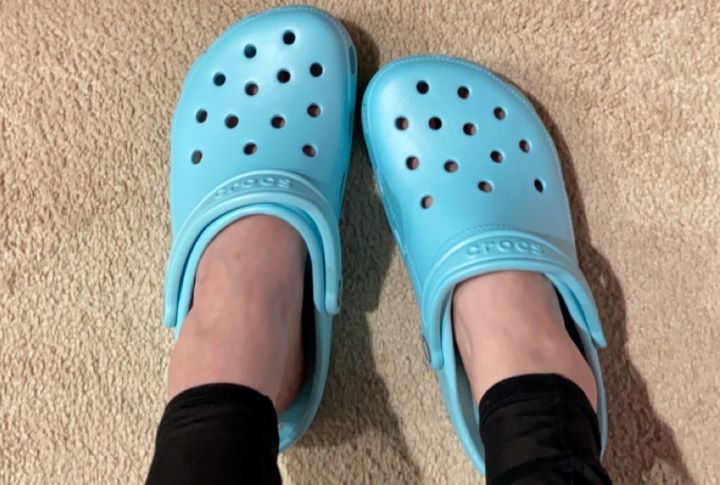 Garden shoes do so much more than keep your feet dry.
Garden shoes protect you against wetness, yes, but also against punctures, scrapes, abrasions, and cold weather.
Then there is slip resistance. Most garden shoes will offer much better slip-resistance on wet, grassy, sandy, and many other outdoor surfaces that can become quite slippery.
What I also love about most gardening shoes is the act that you can rinse them off afterward and use them again, so there is all that hassle of having to wash and clean them.
---
Garden Shoe Types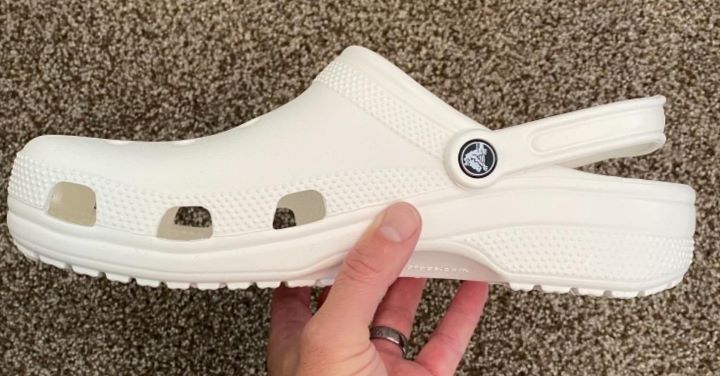 When it comes to the best gardening shoes, there are three basic types that you can look at, which include gardening sandals for those who do to mind wet feet.
Garden Clogs – The most basic and sought after gardening shoe is the garden clog. They are versatile, less constricting, and ideal for all weather conditions. The clog has a closed design and is a low-profile shoe. Some models come with water drainage holes, while others are completely waterproof. They are usually easy to clean and have a waterproof or water-friendly material and a comfortable, relaxed fit. The garden clog is available in many colors and options for your personal preference.
Garden Boots – If you are going to be sludging through deep mud or in wet puddles, and need more waterproofing and protection, then I recommend gardening boots. You get clave length and ankle length gardening boots. The boot length largely depends on how wet you get and what type of gardening. Longer-length gardening boots are for more heavy-duty gardening and are not the easiest or most comfortable to use. These boots are generally waterproof and very protective.
Gardening Sandal – Not quite advised, I would rather o for ore ventilated clogs, but some sandal designs are used for gardening, which is ideal, especially in those very hot summers.
---
Features of a Good Gardening Shoe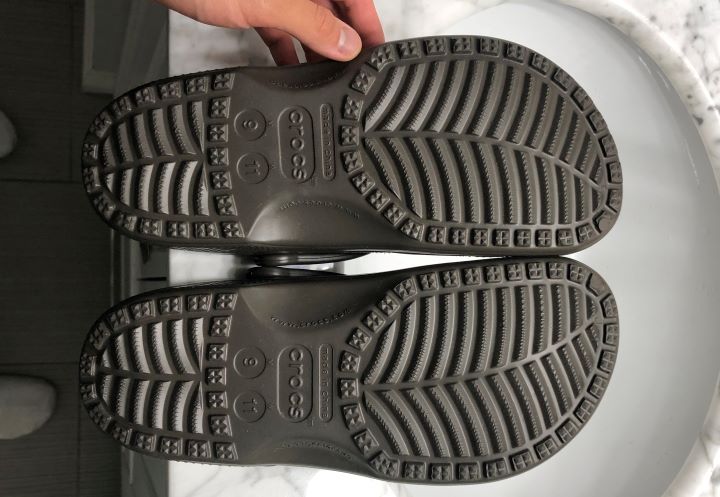 Comfortable Design – Look for gardening shoes that are comfortable and easy to put on and take off. You do want shoes with laces and zips that need closing but rather something such as a boot or clog that you can slip on and off.
Waterproof or Water Drainage – Some designs are fully waterproof and will keep your feet dry. However, some sandal and clog models have larger ventilation holes to drain water and debris from your shoes.
Materials – Materials used in most gardening shoes include rubber, waterproof leather, neoprene, crosslite, and plastic. These are waterproof or water-friendly and easy to clean by rinsing or wiping down.
---
Reviews: The Best Gardening Shoes
These are some top-rated gardening shoes, boots, and sandals that are available today;
We hope you love the products we recommend!
So that you know, We may collect a share of sales or other compensation from the links on this page.
---
1
One of my absolute favorite gardening shoes is the basic low-profile Sloggers model.
As you can see, they come in many colors with so many fun prints and designs and for ore slip options for the conservative.
Sloggers have an all-day comfort insole that cushion and support your feet and a heavy-duty lug tread durable rubber outsole for slip resistance.
They consist of waterproof materials that you can easily rinse or wipe off.
There are also full and half-size options available for men in women.
---
2
Another favorite that is more of a sandal is the Crocs basic Clogs model.
What I like about them are the vented air holes that keep your feet cool in hot summers and drain sand, water, and dirt out of your shoes.
They consist of soft, durable Crosslite foam material and easy to rinse or wipe off.
The footbed is very comfortable with a supportive and cushioned design.
The tread and outsole are durable and offer good slip resistance.
There are also plenty of solid and patterned color options for both men and women.
---
3
This boot model from Sloggers provides a bit more leg protection when you work in deeper mud or wet conditions for gardening.
They are also available in many colors and prints, with full and half sizes for men and women.
The sloggers gardening boots have a comfortable and cushioning insole and a slip-resistant tread with a more lug design.
The outside is fully waterproof and can easily be wiped clean.
---
4
The Tengta is a unisex waterproof gardening shoe available in four neutral color options and many more sizes for men and women.
They have a durable, slip-resistant rubber sole with a self-cleaning and non-slip design.
The uppers are waterproof, and there is a moisture-wicking air mesh lining inside,
The shoe consists of neoprene and natural rubber.
---
5
From Backdoor shoes, we have a waterproof premium garden clog that also offers good arch support.
The garden clogs consist of expanded EVA foam and are very durable. They are also waterproof and extremely lightweight.
The footbed offers excellent arch support with a removable insole.
They are also fully machine washable.
---
6
Lastly, we have the shorter ankle boot design from sloggers which is ideal for colder weather and also for a little extra ankle coverage.
Similarly, they have the all-day comfort insole and a deep lug tread rubber outsole for optimal grip and slip resistance.
There is also an elastic gore inset and a back pull tab for easy on and off.
The sloggers ankle boots are available in more colors and designs, as well as full and half-size options.
---
7
The Joules Pop-Ons are great for gardening.
They are rain shoes that provide excellent waterproofing.
They are very easily rinsed clean.
The Joules shoes also come in a variety of color options.
---
8
From Amoji, we have summer garden shoes.
They have a slip-on clog style and may have drainage and ventilation holes.
Easy to clean and lightweight.
There are also many colors available.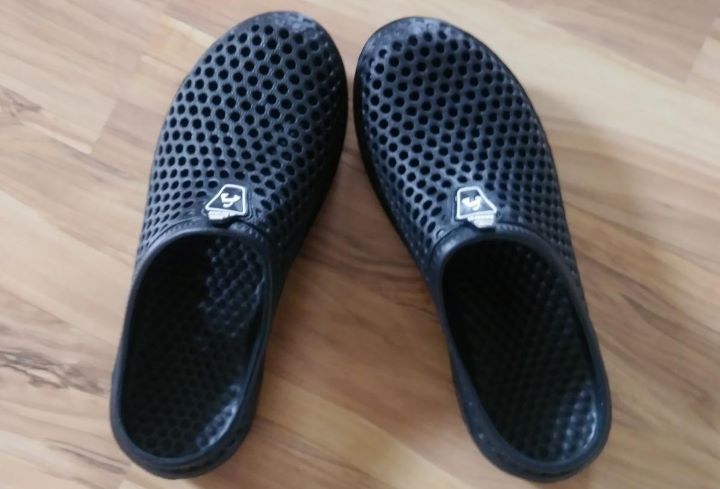 ---
9
The Sloggers are a popular garden shoe brand.
Here are two color options for ladies.
They are a slip-on clog.
Very durable and lightweight with a slip-resistant sole.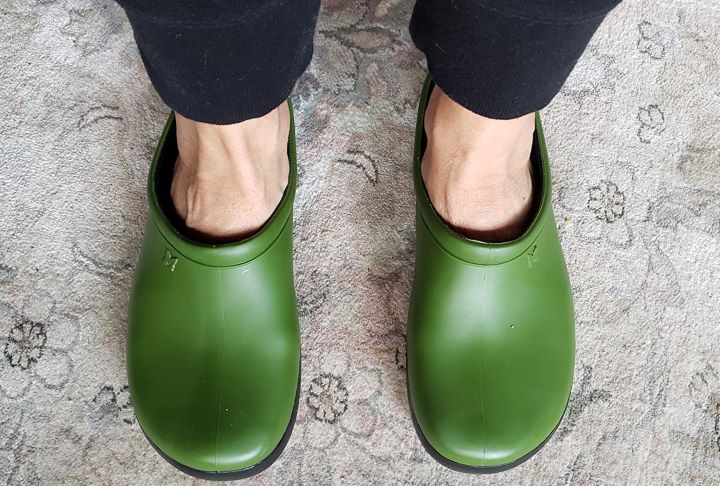 ---
10
The Crocs Clogs are also ideal for gardening.
A unisex design for men and women.
Consists of cushioning and water-friendly crosslite materials.
Many colors are available.
---
Index Table: Top Rated Gardening Shoes
---
---