Overalls may not be the most fashionable item, but they are excellent for gardening and garage work.
The Overall fits over your clothing and protects it from dirt, damage and debris involved n garage and garden work of all sorts.
In this article, we look ideally at overalls that you can use for gardening;

---
Why Choose Overalls for Gardening
There is a stigma attached to the regular bib overall, as worn by farmers and country folk often.
You get bib overalls and also full-sleeved or short-sleeved overall designs. Both are extremely comfortable.
Overalls offer a roomy fit and allow you maximum unrestricted range of motion. They usually come with plenty of pockets for storing small items and special tools, and sometimes even larger chest pockets.
The overall gardening typically consists of sturdy materials, including denim or cotton duck. They become softer and fade over time and with washing, which adds to their appeal and comfort.
If you want to protect your clothing and need something comfortable and durable to do gardening work, you should use a gardening apron and also gardening overall which is the easiest and most durable option.
---
Benefits of Gardening Overalls And Its Functions
There are a few functions and benefits in wearing Overalls for gardening;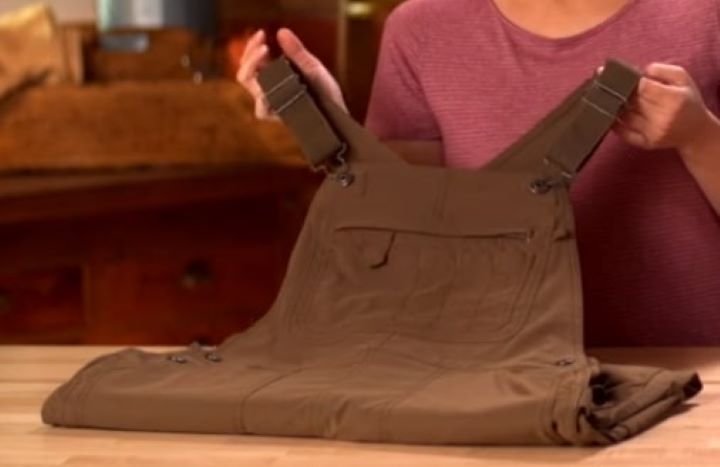 Functionality – A Overall for gardening is extremely functional. They are usually very durable and easy to clean with breathable materials and sometimes additional padding when needed or waterproof materials. Overalls for gardening also most likely have plenty of pockets for all sizes in which you can carry much needed items for gardening.
Durability – If anything, a gardening overall is designed and constructed to be very durable and to withstand weather elements as well as heavy-duty wear. Even heavy-duty and durable, they will still not hinder movement and remain quite comfortable.
Comfort and Fit -Because Overalls have such a roomy and loose fit, they give you plenty of room to sit, squat, stoop, reach and climb. The roominess is crucial to almost every part of gardening, from planting seeds to pruning and trimming your awn. Most garden Overalls are available in more than enough size options, so you should be able to get the perfect fit.
---
Features of a Good Gardening Overall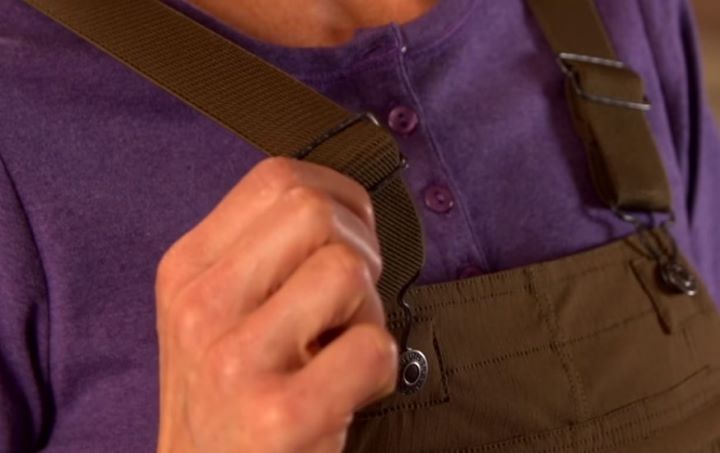 Materials – Overalls for gardening usually consist of a durable denim or cotton duck, some may have added stretch materials for flexibility. There are also stretch canvas options and polyester blends.
Style and Fit – Most overalls will offer a very loose and roomy fit. You get the original bib style overalls, shorts sleeves, or long sleeve overalls, and all usually have long-length bottom parts.
Functionality – Most overalls have utility designs with plenty of pockets of all size for storing items in. They are also reinforced to be more durable and to hold heavy items inside the pockets.
Colors and Options – Most overalls designed for gardening should offer you two or more color options from which you can choose. They are most likely available in plus and regular size options. Remember that neutral and darker colors are your best options to show stained and dirt, but they are also the warmest options in hot weather as the darker colors will absorb heat.
---
How We Test and Score Gardening Overalls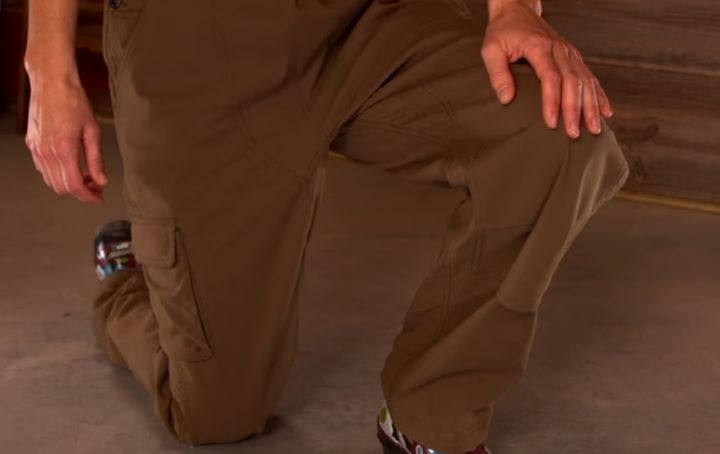 These reviews are based on intense research, analysis, and feedback from our experts and real users from different digital platforms.
We spent 29 hours trying, testing, and scoring these Gardening Overalls, for different key parameters and then shortlisted the best products in the market, saving you time and effort.
We used the following parameters for our tests and analysis.
Comfort – We checked how the products were comfortable and perfectly fitted the body.
Weather Resistant – We analyzed how effectively the product's material withstands damage from weather like sun, wind, and rain.
Durability – We researched how long users can use these products without any reported changes in their quality or design.
Waterproof – We analyzed how effectively the product's components repel water.
Stain Resistant – We analyzed how effectively the products can resist stain.
---
Frequently Asked Questions (FAQ) on Gardening Overalls
---
Reviews: The Best Gardening Overalls
Here are a few top choices in Overalls that are ideal for Gardening;
We hope you love the Gardening Overalls we recommend!
So that you know, We may collect a share of sales or other compensation from the links on this page.

---
1
The Berne Softstone Gardening overall comes in dark and neutral colors, as well as sizes for women.
It is a bib design overall with padding and heavy-duty materials.
The Overall consists of cotton duck material and has elasticized straps and leg straps for a comfortable and customizable fit.
There are oversized chest pockets that have hook closures and zippered hip pockets.
| Rating Category | Weight % | Score |
| --- | --- | --- |
| Comfort | 30% | 100 |
| Weather Resistant | 25% | 100 |
| Durability | 20% | 100 |
| Waterproof | 15% | 95 |
| Stain Resistant | 10% | 90 |
| Total Score | 100% | 98.25 |
---
2
This is the model for men from Berne.
It is a deluxe insulated bib overall with padding, available in men's sizes and more neutral and dark color options.
The general consists of heavy-duty, durable cotton duck materials and has brass zippers.
It is insulated and reinforced for durability and optimal protection in colder weather conditions.
Overall provides full waterproofing and is generally stain-resistant, easy to clean, and machine washable.
| Rating Category | Weight % | Score |
| --- | --- | --- |
| Comfort | 30% | 100 |
| Weather Resistant | 25% | 100 |
| Durability | 20% | 95 |
| Waterproof | 15% | 95 |
| Stain Resistant | 10% | 90 |
| Total Score | 100% | 97.25 |
---
3
The Dickies Short Sleeve Overall will cover all your clothing and keep you cool.
It consists of polyester and cotton with zip closure.
It has cooling temperature control technology and easy-care stain release materials.
You can machine wash the overall, and it is extremely durable.
| Rating Category | Weight % | Score |
| --- | --- | --- |
| Comfort | 30% | 100 |
| Weather Resistant | 25% | 100 |
| Durability | 20% | 90 |
| Waterproof | 15% | 95 |
| Stain Resistant | 10% | 90 |
| Total Score | 100% | 96.25 |
---
4
This is the Dickies Long Sleeve Overall version for men that covers all your clothes.
It is available in dark colors and has more size options to select from a few.
As you will see, the color range is designed to show minimal stains and provide a fashionable style.
The Overall is a durable polyester and cotton blend with zip closure.
It is designed with temperature controlling technology and is very sturdy for hard work.
---
5
From Carhartt, we have the Crawford Double front Overall for men.
It consists mainly of cotton with spandex for flex to allow very much free movement and a comfortable fit in general.
There are sizes from which you can select, and it is advised to get the right size for a more loose and comfortable fit to accommodate movement.
The durable stretch technology allows easy movement.
The bib has multiple storage compartments, and there is secure zip closure.
---
6
The Dovetail Freshley overall is designed especially for women. It has straight-leg pants and is more fitted at the waist.
The overall consists of durable stretch denim and is available in more color options, from which you can choose as needed.
The stretch denim construction allows you to move freely while still providing ample protection, water resistance, and very easy to clean material in general.
You can easily machine wash the overall, and it dries quite quickly in turn.
The Overall has a utility design with reinforced pockets for storing items.
It is stylish and comfortable for ladies to wear for gardening and for work purposes.
---
7
For the Ladies, we have the Liberty bib gardening overall.
It is cotton and polyester with spandex for stretch.
There are some pockets and more colors from which to choose.
Overall is very durable and comfortable to wear.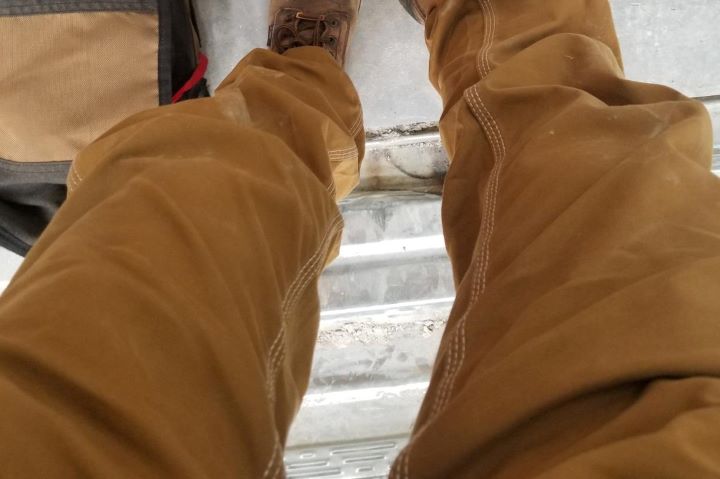 ---
8
The Dickies Boyfriend bib is also for ladies.
It consists of cotton, polyester, and spandex.
The overall has a button closure and is machine washable.
There are pockets and reinforced stitching.
---
9
For the men, we have the Dickies Bib.
Overall is sturdy and very functional.
The fit is generous with pockets and straight legs.
Durable cotton that is also very breathable.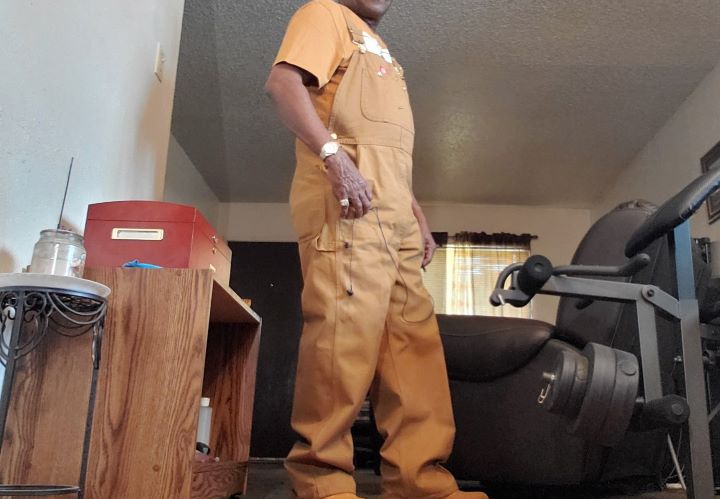 ---
10
The Gihuo overall is a fashionable overall that comes also in plus size for ladies.
You can use it for light gardening and fashion wear.
The overall is cotton and linen.
It is lightweight with two slant pockets and one chest pocket, as well as two back pockets.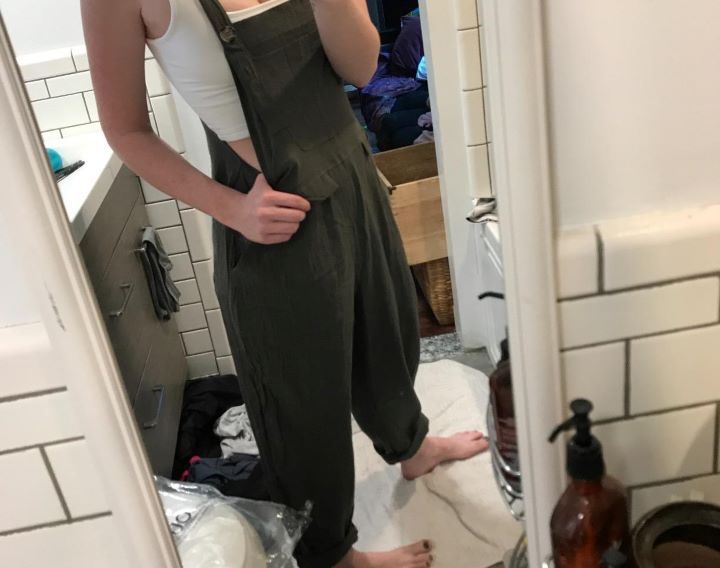 ---
11
---
Index Table: Top Rated Overalls for Gardening
---
---