For some of us, having a lush vegetable garden n in our backyard is not always possible, especially if you lack the space.
However, why not grow your vegetables in pots? Many lovely vegetable types will easily flourish in pots on your patio, kitchen window sill, or porch.
In this article, we will specifically concentrate on vegetables that are fast-growing vegetables in pots.

---
Growing Vegetables in Pots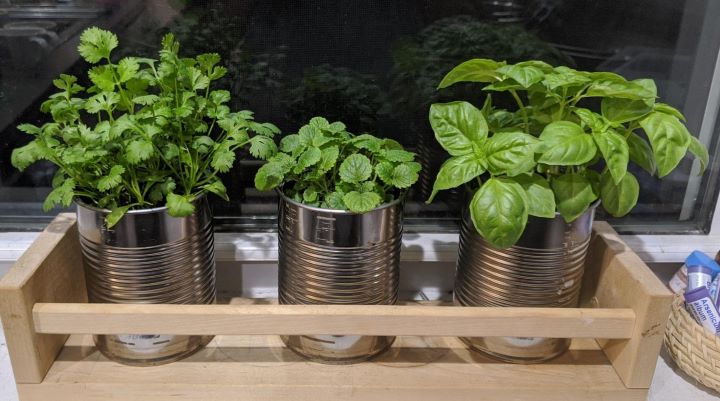 Here is a very well-known fact for you: quite a few vegetable types grow well in pots.
If you pick the right kinds of vegetables, you can easily grow them and cultivate them in pots f all sizes, even smaller posts.
Some vegetables grow fast so that you can harvest fresh vegetables in no time.
By planting vegetables in pots, you can more easily manage soil, temperature, watering, and even control pests. You also need little space and may even keep them inside your home.
Some vegetables will flourish indoors and grow quickly to give you some lovely produce.
---
Ten Fast Growing Vegetables for Pots

Lettuce – lettuce is one of the fastest-growing green leaf vegetables that will easily grow in a pot. It can be grown directly from seeds and takes about 45-60 days to fully mature. You can also harvest lettuce continuously.
Spinach – Spinach is another green leafy vegetable that grows quickly and will mature within 30-50 days for harvest. Spinach can be harvested at all stages, even before it is mature. You can easily grow spinach from a seed in a suitable-sized pot.
Basil – Basil is a delicious herb you can use in salads and other foods to add flavor. Basil will easily grow in a pot using a cutting plant or seeds. Basil also grows and matures quite fast, and you can use the leaves as soon as they appear.
Radish – Radishes are healthy root vegetables that can be grown from plants or seeds in a pot. They will need a bit of space, though, to develop. Radishes take 20-30 days to mature in summer and a bit longer in winter.
Carrots – Carrots are delicious root vegetables that you can grow in a pot. Their leaves also look good and can double up as a decorative plant. Carrots take a bit to grow, and they will need a reasonably deep pot to form their root. Carrots can be harvested in 70 to 80 days.
Beets – Beets are also a delicious root vegetable with a reasonable growth time. They mature in around 45 to 60 days, although you can harvest them slightly smaller.
Cherry Tomatoes – Cherry tomatoes are a fun and colorful addition as a potted vegetable. They are ideal for pasta and even eating on their own. Cherry tomatoes need around 60-65 days for the plant to develop fully and ripen.
Mustard Greens – Mustard Greens are easy to grow even ins smaller containers; they take around 30 days to grow fully, which is a concise period.
Mushrooms – Small mushrooms can grow extremely fast. They develop in a day or two. However, if you want them larger, you will need to give them more time. They will need to be grown in a slightly larger container, however.
Onions – Onions come in a variety, of which you can use the leaves, such as chives and spring onions, or the root itself. Onions grow within 20-30 days, but a larger dry bulb may take 100 to 150 days, depending on your need. Depending on the type of onion, you will also need to get a larger pot.
---
Features of a Good Fast-Growing Vegetable in a Pot

Pot – As you will see from our review list, many of the fast-growing potted vegetables either come with a pot or a smaller temporary pot for sprouting and growing seeds and seedlings, which will, later on, have to be removed and replanted in a larger pot. You will need to eventually select a pot of the right size and shape.
Soil and Fertilizer – Getting a set that includes some fertilizer for your seeds or plants to grow faster is important. Many grow kits will include everything you need. However, you may need to invest in appropriate soil and fertilizers suitable for the specific vegetable.
Seedling or Seed – Your options for fast-growing potted vegetables will be either young seedlings or seeds with a full kit. Some are better to get seedlings, while seeds may take longer but be much more reliable to grow.
Additional Tools – Some sets will come with additional tools and instructions for growing your vegetables.
---
Reviews: The Best Fast-Growing Vegetables in Pots
These are the best fast-growing vegetables that will easily grow in a pot;
We hope you love the products we recommend!
So that you know, We may collect a share of sales or other compensation from the links on this page.
---
1
The garden republic Indoor garden vegetable Seed starter kit is a full kit with everything you need.
The Kit inclKits Non-GMO Heirloom seeds, a wood planter box, smaller sprouting pots, plant markers, and fertilized soil.
This set includes various heirloom seeds, such as Radish, Golden Beets, red Lettuce, and Lemon cucumber.
The set includes everything your need with full instructions.
---
2
Here we have a single spinach plant in a pot from Longevity Wellspring gardens.
The Spinach plant will last long and is already a seedling, so it takes away a bit of the wait.
It is a single live spinach plant in a pot.
You may also need to invest in an additional larger pot for further growth.
---
3
Some herbs from the back to the roots store.
You choose the basil and mint set or the basil, mint, and cilantro set.
It is a full kit including organic plant-based soil, organic seeds, moisture-balancing biochar, and grow pots.
Ideal for children, and you can also get the free inline STEM curriculum.
---
4
We also have a fast-growing Tomato or chili plant option from the Back to the Roots store.
You will get a full windowsill indoor kit with either tomato or chili seeds.
The seeds and soil are organic and Non-Gmo.
The Kit includes everytKitg your need to start with seeds, jars, fertilizer spikes, and soil.
---
5
From The Spade to Fork, we have a variety of indoor potted vegetable garden kits.
The Kit includes peat PKit, Potting Soil, and sprouting boxes.
Organic non-GMO cherry tomatoes, carrots, lettuce, radish, and green bean seeds are included in the set.
The set also comes with easy-to-follow full instructions.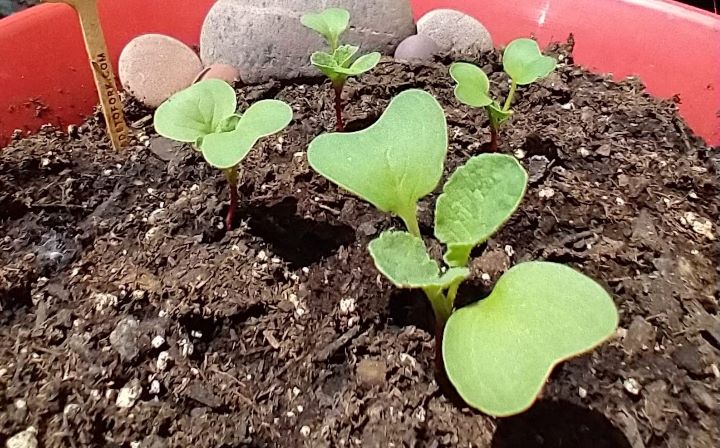 ---
6
From Plant Theatre, we have funky vegetables indoor and outdoor grow your Kit with seeds.
The fulKitit includes five growiKitpots, five-peat discs, five markers, and full instructions.
There are versatile and organic seeds in sachets, including tomatoes, sprouts, courgettes, chard, and carrots.
The set is versatile and easy to grow.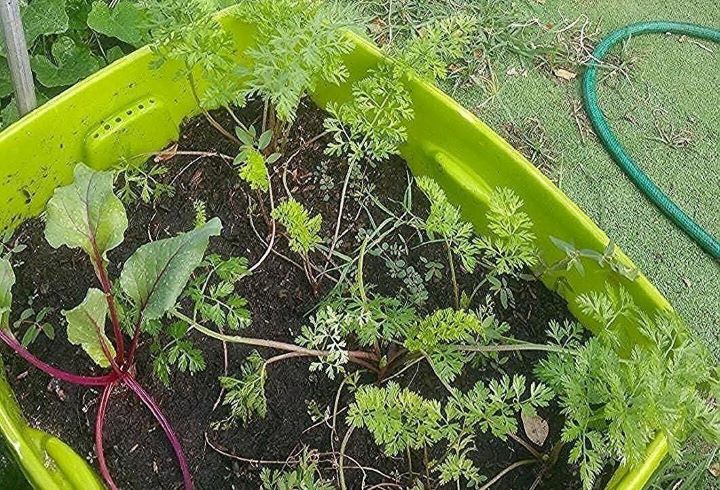 ---
7
The Cosweet Vegetables will grow fast in a pot.
There are different types of seeds included as well as starter trays.
The seeds are eco-friendly, as well as the Kit.
The pots are biodKitadable.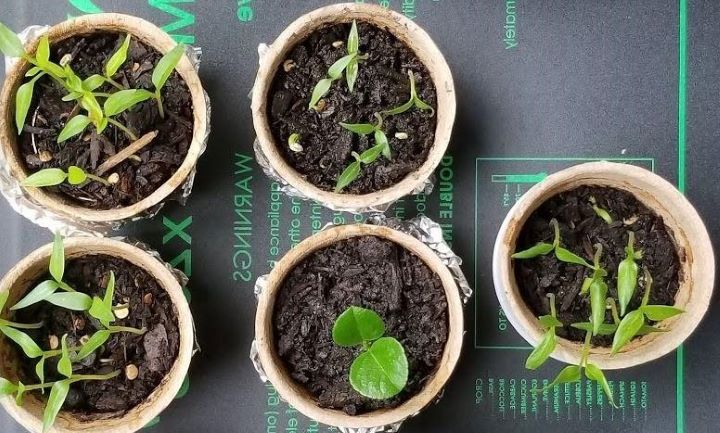 ---
8

From garden republic, we also have some excellent vegetable options for pots that grow fast.
These are four types of exotic vegetables.
They are non-GMO and come with everything needed.
The plants will grow fast in the Kit that is included.
Kituper_list]

---
9
The Window Garden also has an excellent option for fast-growing potted vegetables.
The seed starter tray comes with soil and pods for starting seeds.
There are three different types of seeds included.
Ideal for use on a windowsill.
---
10
From Nature's Blossom, we have a gardening kit with vegetables.
The Kit includes small plaKitng pots and four types of vegetable seeds.
Ideal for indoor and windowsill gardening.
The vegetables are fast-growing and fun to grow.
---
Index Table: Top-Rated Fast-Growing Vegetables in Pots
---
---