Some of the links in this post are affiliate links. This means if you click on the link and purchase the item, I will receive an affiliate commission at no extra cost to you. All opinions remain my own.
Most people think of bamboo as an actual wood, while in truth, it is ideally a wood grass that is much more sustainable and eco-friendlier than wood in general.
Using bamboo as an outdoor flooring option can be one of the best investments that you will ever make.
So in this article, we want to help you get the bamboo outdoor flooring options to suit your needs.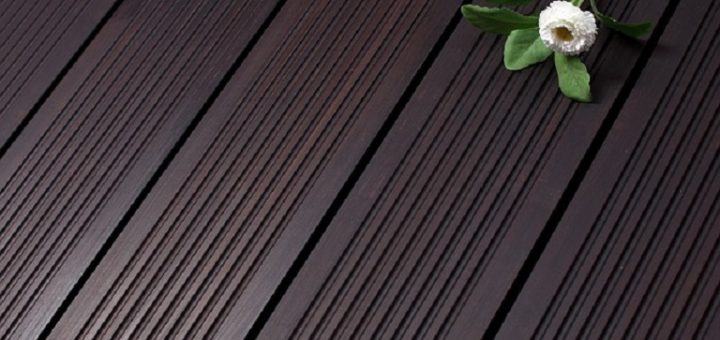 ---
Advantages and Disadvantages of Bamboo Outdoor Flooring
If you are thinking about getting flooring for your outdoor area, here are a few considerations to help you make that decision;

Easy to Clean and Maintain – Bamboo floors can easily be cleaned with warm water and a floor cleaner. They are easy to sweep or vacuum cleaners and do not hold dirt and stains.
Bamboo is a Renewable Resource – bamboo grows to harvest time within less than five years, compared to trees that take decades. It is a sustainable and eco-friendly plant that also helps with air and soil pollution.
Most Types of Bamboo are Very Durable – Strand woven bamboo is the densest type of bamboo flooring and ideal for outdoor use. The Bamboo floors that are darkened with carbonization tend to be more durable than the golden-colored options.
Bamboo Flooring can be Refinished – If there are minor scratches or surface issues on your bamboo floors, they can easily be removed with a refinishing pen or crayon. On the other hand, with more excessive wear and tear, you can sand and refinish bamboo floors.
Bamboo Flooring Looks Great – Bamboo flooring has a sleek and contemporary appeal that has more clean lines and a more modern type of finish. The natural pattern striations of bamboo us unique in each board and will add some depth and interest to your outdoor space.
Bamboo is a More Affordable Flooring Option – Bamboo floors are much cheaper than most wood options. Engineered bamboo is even cheaper if you want this option.
Bamboo is Termite Resistant – The Chemicals that are used to treat bamboo flooring make its digestion for termites impossible. Thus, you will not have to worry about termite damage.
Bamboo is Hypoallergenic – Bamboo is inhospitable for things like dust mites, dust, and pollen, and also resist mold and mildew, which on many occasions may lead to allergies.
---
Bamboo Outdoor Flooring
Bamboo is one of the best choices that you can make for any type of outdoor flooring;
Bamboo for Decking and Patios – Bamboo as flooring for a Deck or a patio is increasingly being used by many builders and owners. Bamboo is extremely durable, elastic, and resistant to weather elements. It has design and color options that can easily be coordinated with any exterior décor and natural settings. Bamboo is also completely environmentally friendly and thus stands apart from other materials such as hardwood and manufactured composites.
Versatile Design – Bamboo is one of the most versatile options in building materials for many homeowners today. Bamboo is available in many colors and grain options so your dec can look natural or easily suit your home décor style and colors. The inherent strength and durability of bamboo also make it ideal for any design element that you would like to add to your outdoor floor surface.
---
Features of a Good Bamboo Outdoor Flooring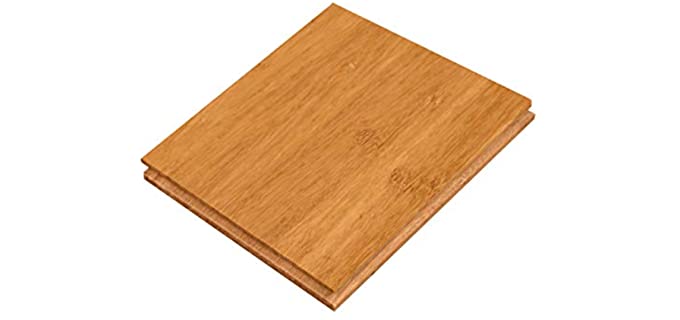 Strand Woven – The Woven Strand Bamboo option flooring is the densest and best choice for outdoor flooring, so always look for this option. Most Bamboo flooring also comes with a Pre-Finish of 7 to 10 coats of preventative sealer.
Vertical or Horizontal – Most Vertica and Horizontal bamboo flooring closely resembles traditional hardwood species. The difference between vertical and horizontal bamboo flooring refers mainly to the way the plants are constructed. Horizontal bamboo planks mostly resemble the actual plant construction, while vertical bamboo planks have a less obvious grain pattern. These are your two options.
Moisture Levels -Your bamboo flooring needs a guaranteed moisture level of around 6-9%. The moisture levels of the bamboo flooring will impact how long it will last.
Harvesting Method – Bamboo that is harvested from the lower part of the trunk, around six years of age, is the best and most durable option.
Warranty – Look for a warranty on the bamboo flooring that us at least ten years for protection against surface wear.
---
Reviews: The Best Bamboo Outdoor Flooring
Below are some of the best options in bamboo flooring for outdoor use. Keep in mind that these are only sample planks that you can order to choose, and then you will need to purchase according to the amount that you need for the surface area that you want to cover;
---
1
Here we have the Selkirk Engineered Bamboo Planks that are an affordable option.
The Bamboo flooring us and engineered Multi-Ply Chinese polar core and backing with a 2.3 layer.
There is no added formaldehyde, and it is safe for indoor and outdoor use,
It comes with a warranty and is very durable.
This is only a sample plank.
---
2
The Cali Mocha is another great option for bamboo flooring.
It has an extra-wide click-lock design and comes in 5 by 6-inch full planks.
The planks are a tan color in Fossilized Bamboo.
It is a single sample plank option.
---
3
From Ambient Bamboo, we have the Ashwood Distressed bamboo flooring.
This is a Solid Strand Tongue and Groove design bamboo flooring plank.
It has a 10 Coat -UV-Cured finish system and double aluminum oxide layer.
This is also a single sample only.
---
4
Another addition from Selkirk is their Uniclick option in bamboo flooring.
It is a single solid strand woven Uniclick locking system bamboo flooring option.
The planks are available in more colors from which you can select.
It needs to be installed with floats or glue.
This is also only a sample plank.
---
5
The Ambient Bamboo Flooring comes in an Espresso color.
It is a Solid Strand Tongue and groove bamboo finishes outdoor flooring.
The color is espresso, and it is UV and Abrasion-resistant.
This is only a sample plank.
---
6
Another Option from Cali Mocha is their tan-colored bamboo flooring.
The flooring is extra durable and has a woven bamboo base.
It is eco-friendly and highly sustainable.
This is a sample plank model only, however.
---
Index Table: Top Rated Bamboo Outdoor Flooring
---
---