Gardening is a well-loved hobby that is gaining popularity by the day.
However, not wearing the proper clothes for gardening can take the fun out of the entire experience and make it quite uncomfortable.
One item that you need to consider is the best gardening pants for all your gardening needs.

---
What to Wear for Gardening
Firstly there are some more appropriate approaches to the right attire for gardening.
You will get muddy, wet, torn, and maybe even sweaty, and thus do not want to wear your good clothes.
Old clothes may be uncomfortable, however more ideal, but not properly suited for certain tasks.
So what about jeans?
Jeans could be a much more durable option for gardening, but with the tasks involved and bending and stretching, jeans can be very uncomfortable, so I would not advise them.
All in all, you will need something that has some stretch, that allows for easy movement, is a loose and cool fit, and is very durable. Also, consider pants that will be easy to clean and in the right colors.
---
Gardening Pants in General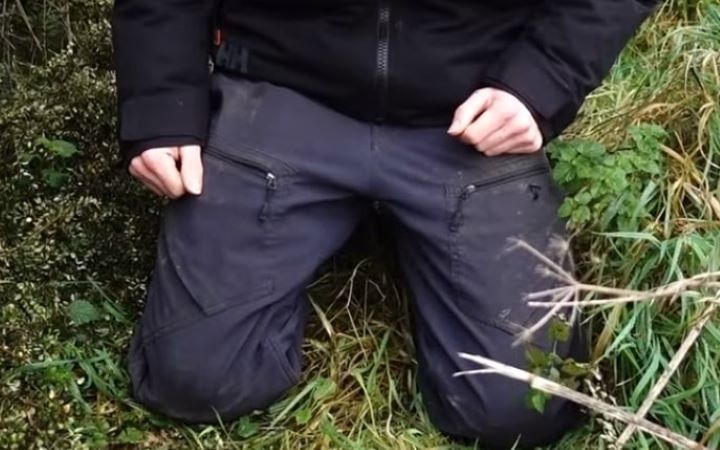 There are a few tried and true pants designs and additions that work well for gardening. Here are a few;
Pants with Protection – Firstly, pants that have reinforced leg panels and seats to withstand wear and tear are ideal. The rise is usually much higher to reduce exposure when you bend or sit, and the legs are a more comfortable regular or wide fit.
Knee Savers – Sometimes, you get pants designs with extra padding or material in the knees to protect your knees. You will often be on your knees when gardening and might require extra padding or reinforcement in these areas.
Overall Pants – You can always opt for full gardening overalls or just overall pants. They are durable, usually cool, and designed for heavy-duty wear.
Colors Play a Role – the color of your pants will also play quite a big role. Firstly, it can get pretty hot, and darker colors are not ideal in heat. Then again, you will be getting very dirty, so very light colors and whites are also not right. I would opt for more natural neutral colors such as Khaki, light brown, and even camo or natural prints to keep cool and still hide stains.
---
Features of a Good Gardening Pants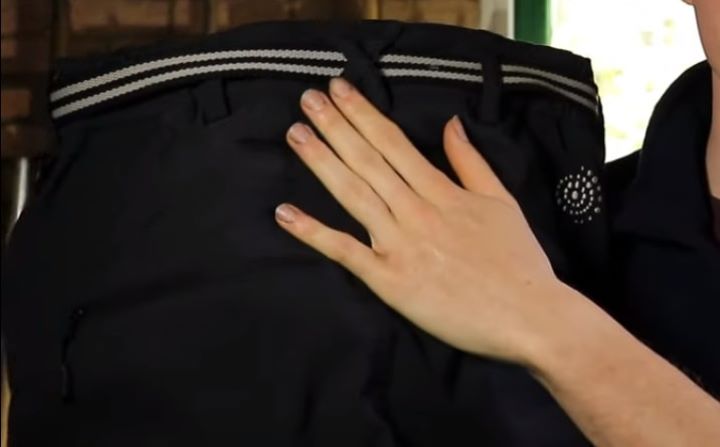 Materials – Durable gardening pants can consist of materials such as cotton, canvas, upgraded polyesters, and additional stretch material for easy flexing. Hemp and other fibers are also durable to use and cooling.
Designs – Always look for pants with a high rise and regular or wide legs and fit for comfort. You do not want tight and restricting pants for gardening work. Water-resistant and UV-resistant materials are also quite a good choice. I love cargo and utility pants designs for gardening as they offer a comfortable and stretchable fit, with very durable and resistant materials, along with plenty of pockets for storing gardening tools and smaller items.
Closure – Closures can either be an elastic or drawstring waist or a zip and button closure.
Colors – Consider colors that will keep you cool and that will not easily show stains. Natural browns and lighter colors or camo prints are ideal for this purpose.
Pockets – You may need a pocket here and there to store some small items, which is why pockets are ideal. Utility and cargo pants are quite a good choice for additional pockets.
Washability – Always keep in mind the maintenance of your pants. As they will most definitely get quite dirty, you will need to clean them easily. So consider the materials and the washing instructions beforehand.
---
How We Test and Score Gardening Pants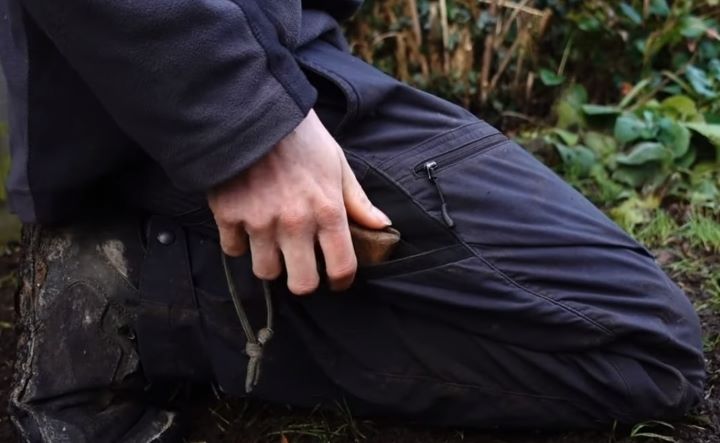 These reviews are based on intense research, analysis, and feedback from our experts and real users from different digital platforms.
We spent 19 hours trying, testing, and scoring these Gardening Pants, for different key parameters and then shortlisted the best products in the market, saving you time and effort.
We used the following parameters for our tests and analysis.
Durability – We researched how long users can use these pants without any reported changes in their quality or design.
Quick-Drying – We observed how quickly the pants dry after getting wet.
Loose Fit – We ensured that the pants were not too tight on the leg.
Lightweight – We observed if the pants feel light on the leg or cause any fatigue.
Stretchable – We test the pants' stretchability by hand stretching and putting them on.
---
Frequently Asked Questions (FAQ) About Gardening Pants
---
Reviews: The Best Gardening Pants
In our list below are some of the best available pants for men and women that can be used for gardening;
We hope you love the Gardening Pants we recommend!
So that you know, We may collect a share of sales or other compensation from the links on this page.

---
1
For men, we have the Caterpillar trademark pants for gardening.
They are available in regular, as well as big and tall size options for all shapes and sizes.
The pants consist of durable cotton and polyester.
They have a zip and button closure and front pockets,
There are multi-purpose tool pockets and a carpenters loop additionally.
| Rating Category | Weight % | Score |
| --- | --- | --- |
| Durability | 30% | 100 |
| Quick-Drying | 25% | 100 |
| Loose Fit | 25% | 100 |
| Lightweight | 10% | 95 |
| Stretchable | 10% | 90 |
| Total Score | 100% | 98.5 |
---
2
We have chosen the asset of hiking pants for the ladies, which are also ideal for gardening.
The pants are 100% upgraded polyester designed for heavy-duty use.
They have a drawstring elastic closure and are a comfortable stretch fit.
The design and materials dry quickly.
I love that you can easily zip off the legs for a cooler shorts option.
| Rating Category | Weight % | Score |
| --- | --- | --- |
| Durability | 30% | 100 |
| Quick-Drying | 25% | 100 |
| Loose Fit | 25% | 95 |
| Lightweight | 10% | 95 |
| Stretchable | 10% | 90 |
| Total Score | 100% | 97.25 |
---
3
The Boladeci Quick-Dry breathable gardening pants are ideal for summer.
The material is a lightweight polyester and spandex that is stretchable and that also dries very fast,
They are UPF 50+ protective and very durable for gardening.
You can wear these multi-purpose pants for jogging, gardening, and sportswear.
| Rating Category | Weight % | Score |
| --- | --- | --- |
| Durability | 30% | 100 |
| Quick-Drying | 25% | 100 |
| Loose Fit | 25% | 90 |
| Lightweight | 10% | 95 |
| Stretchable | 10% | 90 |
| Total Score | 100% | 96 |
---
4
The Maevn Utility Cargo pants are likewise an excellent option for gardening pants.
They consist of cotton, polyester, and spandex.
They have an elastic waist and drawstring closure for a customizable and comfortable fit.
The legs are relaxed and wide with a more bootleg cut.
There are also more colors available for your perusal.
---
5
The Jus Love Utility Scrub pants are also an excellent choice as gardening pants.
The gardening pants have a utility scrub design and a loose fit.
There is a drawstring closure so that you can easily adjust the fit.
The pants consist of a quality blend of cotton and polyester that is soft and durable.
Furthermore, there are many pockets for the storage of small items.
---
6
The Akarmy Cargo pants have ripstop durable materials ideal for gardeners to use.
They consist of 100% cotton and have a relaxed ripstop fit with a zipper fly for easy closure.
Luckily, the pockets have multi-uses, and there are quite a few of them in the pants.
They look almost like tactical pants with a comfortable fit for gardening.
---
7
The Carhartt gardening pants offer a comfortable, original fit.
They are cotton and spandex with an easy fit.
Ideal for gardening and many other purposes.
Rugged Flex flexibility technology.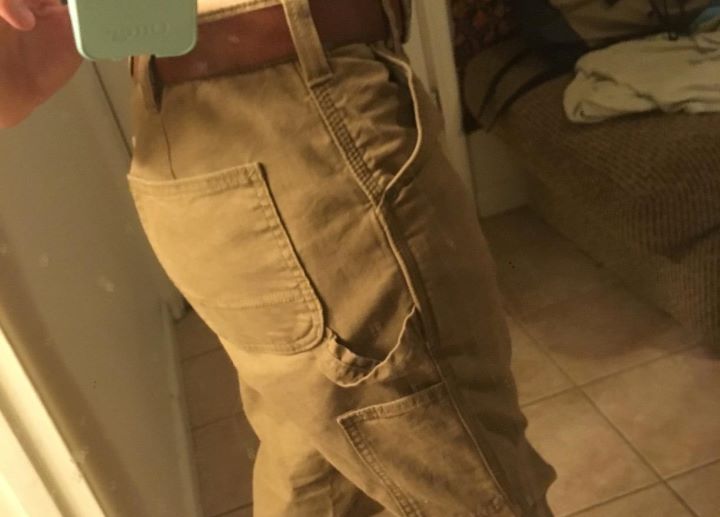 ---
8
The WonderWink Wonderflex pants are ideal for yard work.
They are cotton, polyester, and spandex.
A lady fit-design work pants for multiple uses.
More colors are likewise available.
---
9
The Wrangler Riggs is great landscaping pants for men.
They are ideal for a variety of purposes such as landscaping and gardening.
Rugged and durable work pants with more colors available.
Relaxed fit and 100% cotton.
---
10
The Dickies Relaxed Fit Straight pants are cotton and polyester.
They are perfect for garden work.
More colors and sizes are available.
Great design and very durable with flap pockets.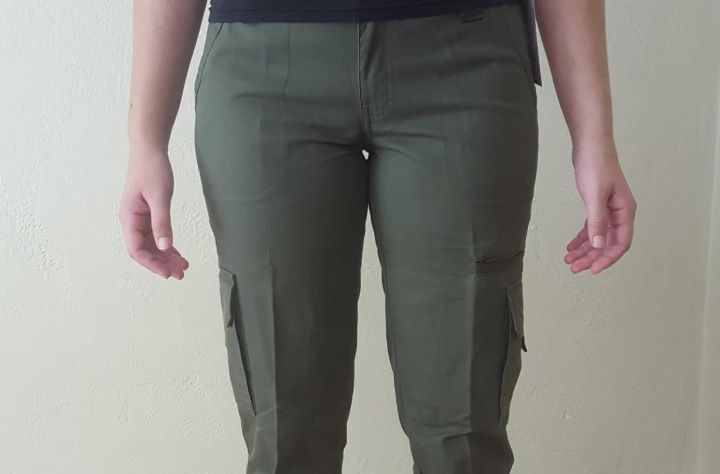 ---
11
---
Index Table: Top Rated Gardening Pants
---
---