I love gardening as much as the next person, but one of my biggest issues, also because I am not as young as I used to be, is kneeling to tend to garden beds and plants that are floor height.
My knees become numb, not to mention how I struggle to get up again and have painful knees afterward.
So I discovered the wonderful world of the best gardening knee pads, which was the answer to all these issues.

---
Keeping Comfortable when Gardening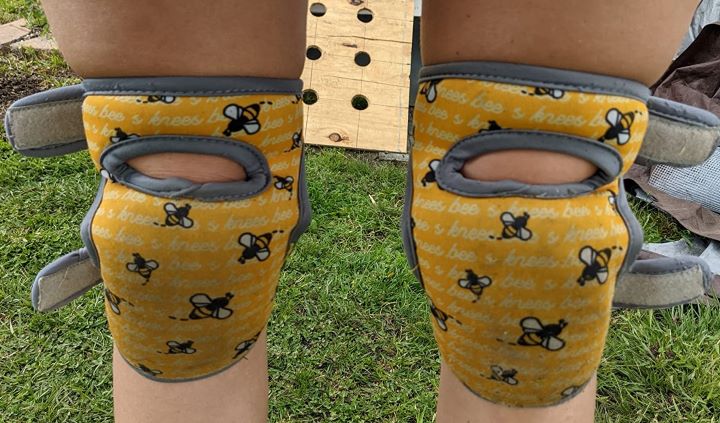 Gardening Knee pads are ideal for keeping your knees protected and comfortable while you tend to garden beds that are surface level.
They also come in different types and styles so that you can choose something to suit your personal needs and preferences;
Here are a few of the Different Types of Protection You can use for Kneeling when gardening;

Knee Pillows – The Garden n Knee pillow does not fit around your knee; it is a small, waterproof, durable pillow, usually EVA or foam, that you place underneath your knees. It is lightweight and easy to store, and you do not need to remove it. You can also use it for sitting comfortably.
Knee Pads – Garden Knee Pads look like regular protective knee pads but contain materials ideal for a garden environment. They are attached to your knees, so your hand is free to carry gardening tools and materials.
Kneeling Stool – The gardening stool is not quite in the same category, yet worth mentioning. This is a small low frame with a pillow attached to it and handles so you can kneel on it and use it as a support to get up. This is quite a substantial piece of equipment to carry around, nevertheless.
---
Knee Pads Functionality and Importance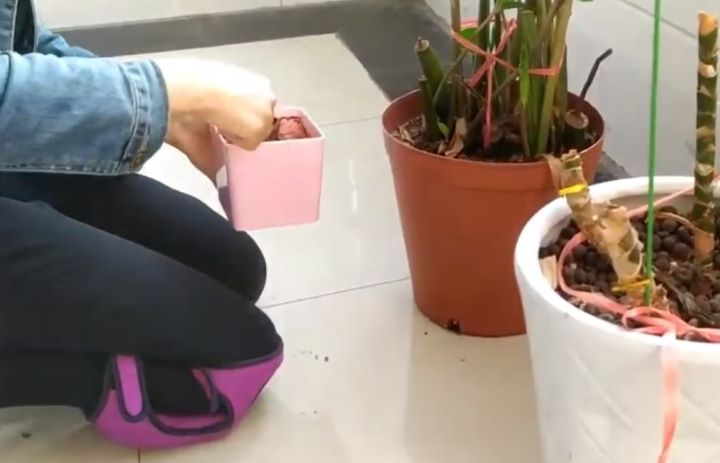 Actual knee pads for gardening are padded or soft pillows that attach to your knees, covering your knee and sometimes shin and attaching with Velcro or straps around your legs.
They usually offer a universal and adjustable fit that should fit anyone.
Gardening knee pads stay on your knees, so you always have your hands free, with is a bit more convenient than gardening pillows for your knees.
The knee pads usually consist of waterproof or water-resistant materials that are durable and resistant to wear and tear because they are designed specifically for gardening.
Regular knee pads will not offer the required features for gardening and the elements involved in gardening, and they may also not be as comfortable.
---
Features of a Good gardening Knee Pad
To get the best gardening knee pads, you need to always look for these specific features;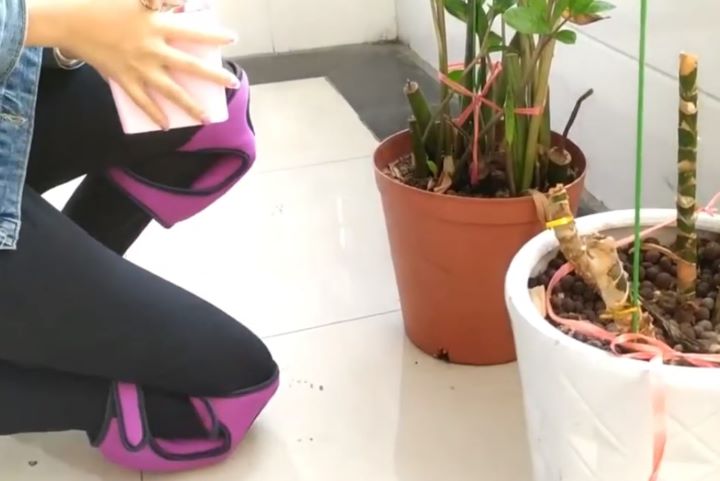 Size – Ensure that the gardening knee pads or pillow is wide enough to cover your entire knee area and offer a roomy fit.
Thickness – Gardening knee pads need to be around three to four inches thick, not more and not much less; otherwise, they do not offer good cushioning or may be stiff and uncomfortable if too thick.
Water Resistance – Ensure that the gardening knee pads contain waterproof materials, so they do not absorb water while you are working.
Handles – Some models of garden Kneeling Pads or pillows will have handles for easy carrying. These are usually the models that do not attach to your knees.
Durability – Opt for good quality gardening knee pads with foam, gel, or neoprene materials that are water and waterproof and have reinforced construction for durability.
---
Reviews: The Best Gardening Knee Pads
These are some of the best available Knee Pads for Gardening;
We hope you love the products we recommend!
So that you know, We may collect a share of sales or other compensation from the links on this page.
---
1
The NoCry home and gardening knee pads are among our top favorites on our list.
They are lightweight but very tough.
They offer a secure fit with high-quality cushioning foam for a contoured fit around your knees.
The design is easy to put on and take off again without hassles.
---
2
The Knee mate pads are ideal for gardening, cleaning your house, and many other purposes.
They are full EVA foam that is water-resistant, lightweight, and durable.
The fit is easy to adjust and has a non-slip design with Velcro fastening.
They are lightweight but durable with materials that withstand friction and contact on various surfaces.
---
3
From bee's Knees, we have cleaning and gardening knee pads.
They are versatile and reversible with plush memory foam cushioning.
The straps are a stretchy material for an easy and adjustable fit that bends and moves with your knees without feeling stiff and uncomfortable.
They are water-resistant and durable materials that are ideal for many applications.
---
4
Another addition from NoCry is their more heavy-duty design knee pads for garden work.
They offer premium protection with thick heavy-duty poly shield materials and flexible neoprene straps for an adjustable fit.
They offer cushions for your comfort and fully waterproof protection for kneeling in wet gardens or on wet floor surfaces.
The Polyester mesh is also quite breathable and will help to keep you cool and prevent your knees from sweating in hot weather conditions.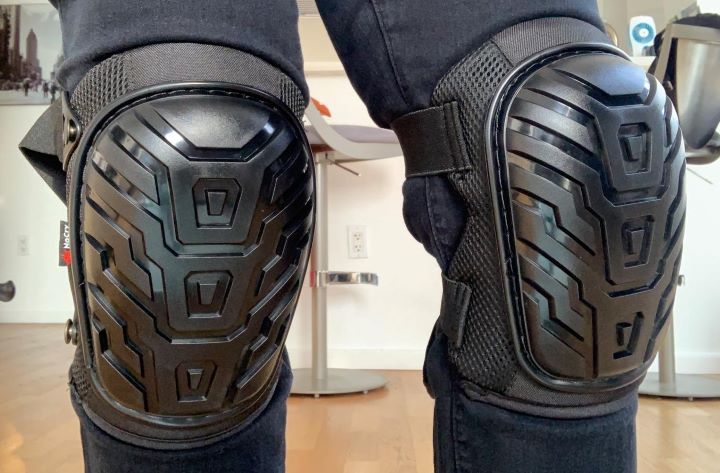 ---
5
Something more affordable is the smart value knee pillows which do not attach to your knees.
They come in a set of three with three different colors available.
These are kneeling pads that you can also sit on.
They consist mainly of durable and water-resistant EVA, which will offer good cushioning that is also quite lightweight.
---
6
The Sangda Knee pads are also multi-purpose for gardening, cleaning, and other uses.
They are lightweight but heavy-duty designs available in more color options.
The knee pads are fully cushioned and attached to your knees, so you have a comfortable kneeling position that will not slide or slip off your knees.
The fastenings are adjustable and offer a universal and comfortable fit.
They consist of soft and water-resistant neoprene that is also quite durable.
---
7
The Fiskars knee pads for gardening are excellent quality.
They have moisture-proof outer layers and are very durable for rough terrain.
There is a soft foam lining for cushioning.
The straps are very easy to adjust.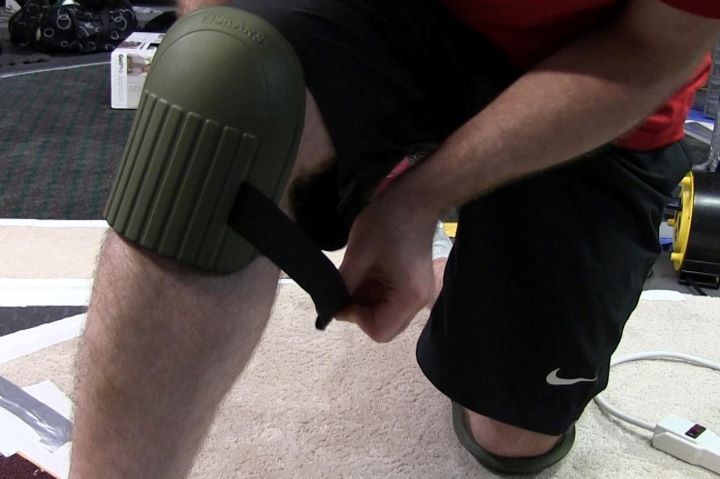 ---
8
These are one pair of gardening knee pads for your comfort.
The knee pads have anti-slip protection.
They are cushioned to protect your knees.
Ideal for other purposes in turn.
---
9
The Court knee Pads are perfect for gardening and other uses.
They are padded with foam for cushioning.
The outer layers are durable and water[roof.
The straps are fully adjustable.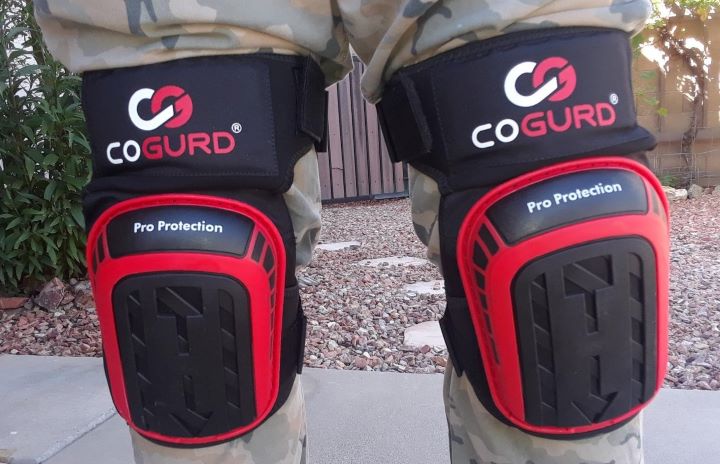 ---
10
The THundrebolt knee pads are ideal for work and gardening.
They are very hardy and durable with adjustable straps.
Thick foam and gel cushioning are used.
They are also very easy to clean and maintain.
---
Index Table: Top Rated Knee Pads for Gardening
---
---