Some of the links in this post are affiliate links. This means if you click on the link and purchase the item, I will receive an affiliate commission at no extra cost to you. All opinions remain my own.
A solar-powered ceiling fan in your gazebo is an excellent way to cool down for an outing under your gazebo or if you have a fixed gazebo shelter in your yard.
Having a gazebo provides shade but only sometimes helps with the heat. a Solare Powered Ceiling Fan for your gazebo can help you attain both aspects.

---
---
Types of Solar Fans for Your Gazebo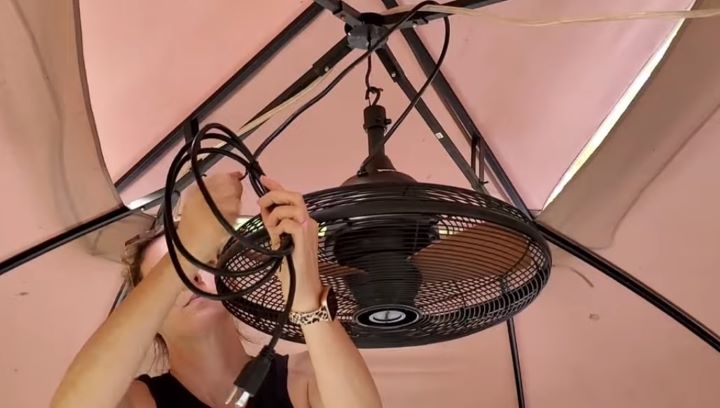 There are three types of Ceiling fans for your gazebo that are solar-powered;

Hanging – You get smaller portable fans that offer ventilation and fanning for a less permanent solution. They usually come with a hook so that you can hang the solar-powered fan anywhere you might need it, even on the ceiling of your gazebo.
Stationary Ceiling Fans – For fixed gazebos, or even a patio or deck, the stationary ceiling fan is installed with its solar panels to fit the ceiling of a gazebo, patio, or closed deck area. This is ideal for gazebos that you use regularly and will not be taken down soon.
Portable Ceiling Fan – The portable ceiling fan is a regular shape and design ceiling fan with a small solar panel that allows portability. It does not need to be installed but rather uses a hook or clip to be placed on the ceiling of your gazebo.
---
Why Choose Solar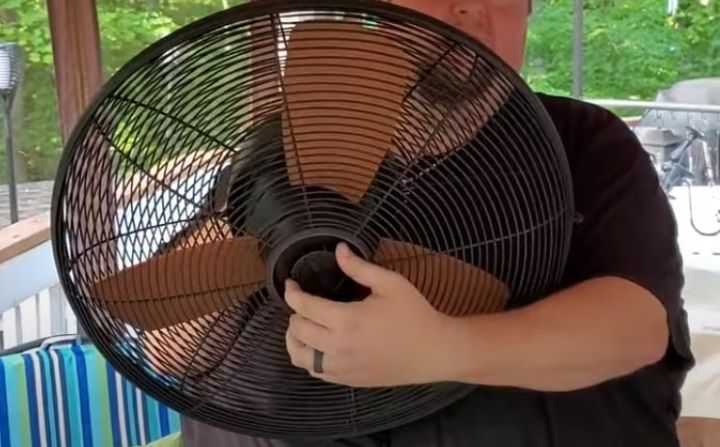 We choose solar power for two reasons: to save money on electricity and because it is safe and better for the environment.
Solar power fans will work just as well in your gazebo as a regular or battery-operated fan.
With the solar-powered ceiling fan, you also have less hassle with electricity and batteries that need to be charged. It is wireless and portable in most cases.
Advantages. A solar fan is more environmentally friendly and reduces your carbon emissions. Though initially, the installation may be costlier, in the long term, it would turn out to be cheaper because it does not use power from the utility grid and may provide savings of up to 30 percent on air conditioning costs
---
Features of a Good Solar-Powered Ceiling Fan for a Gazebo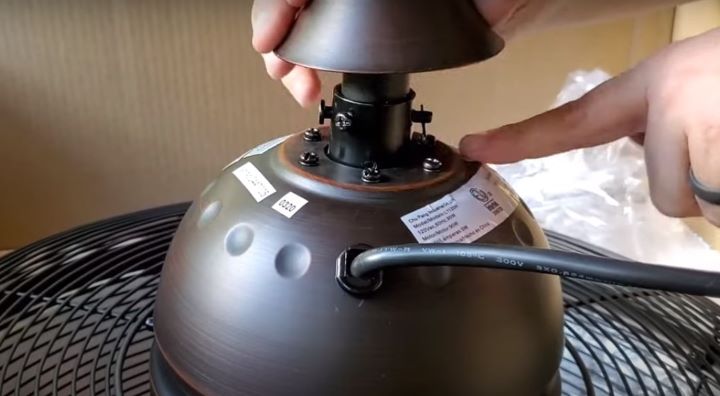 Design – The Solar-powered Gazebo Ceiling Fans come in various mountable and ceiling-hanging designs. They come in different size options. The solar panel is included in the package.
Materials – Make sure that the solar fan you choose consists of durable and weatherproof materials that can withstand weather and wear and tear in a gazebo.
Output – Depending on the fan size and solar panels, different strength and fan output options may exist.
---
Reviews: The Best Solar Powered Ceiling Fan for Gazebos
Here are a few ceiling and mountable solar-powered fans that are ideal for hanging in your gazebo;
---
1
The Quietcool is a solar-powered ceiling fan that is durable and reliable.
You can use a powered gable mount fan in a gazebo.
The fan comes with a 40-watt solar panel and pre-set thermostat.
It has an ultra-energy-efficient DC motor, and an AC/DC inverter is included for 24/7 running time.
The solar panels are fully adjustable with a 60-degree tilt.
---
2
The Mananasun is the perfect outdoor solar ceiling fan for your gazebo.
The blades are weather-resistant and durable with wood construction.
The ceiling fan is conveniently quiet and runs smoothly.
It has to pull chain control for easy on and off.
It also offers power-saving and environmental protection.
The solar panels are included and come with a 10-year warranty.
---
3
From Skyri, we have a mini-sized portable solar-powered fan that you can mount to the ceiling or hang in your gazebo.
The fan delivers a 110Voltage converter and is a 16-inch mini fan with four blades.
It has an in-line on and off switch and is fully solar-powered.
The fan comes with everything you need for quick and easy installation.
---
4
The Amtrak solar attic fan can easily be used as a ceiling-mounted fan in your gazebo.
The fan has a 50-watt solar panel and a ventilating exhaust design.
It offers excellent protection against heat and moisture build-up.
The fan includes a free thermostat on request and comes with everything you need for quick and easy installation.
It has a high-torque motor and numerous applications.
---
5
Not quite a ceiling fan, but it is portable and ideal for hanging anywhere, even on the ceiling of your gazebo.
The BusyPiggy fan is fully solar-powered and rechargeable.
It comes with an additional LED light for nighttime and has a super long battery life when charged.
It comes with a hanging hook to use it almost anywhere.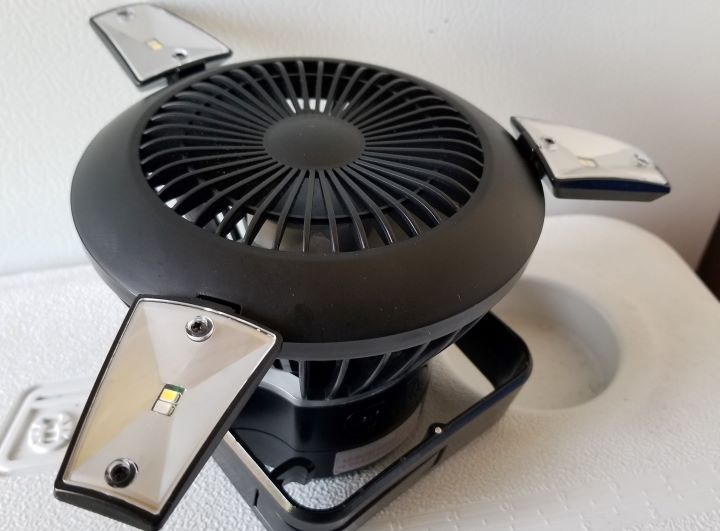 ---
6
The Mudder store brings you their full solar-operated ceiling fan kit for your gazebo.
The ceiling fan has a solar-powered dual 10W by 12 V exhaust fan.
It offers ventilation and cooling for a variety of purposes.
The fan is very easy to install and comes with everything that you will need for installation.
It saves you energy and is also good for the environment.
---
7
The Sohour camping fan is a portable fan that you can hang on the ceiling of your gazebo.
It comes in more options from which you can choose.
The fan has an adjustable wind speed and is quite powerful.
It has a three-flip-down LED light panel system with three adjustable brightness settings.
It is perfect for a gazebo or camping and outdoor use.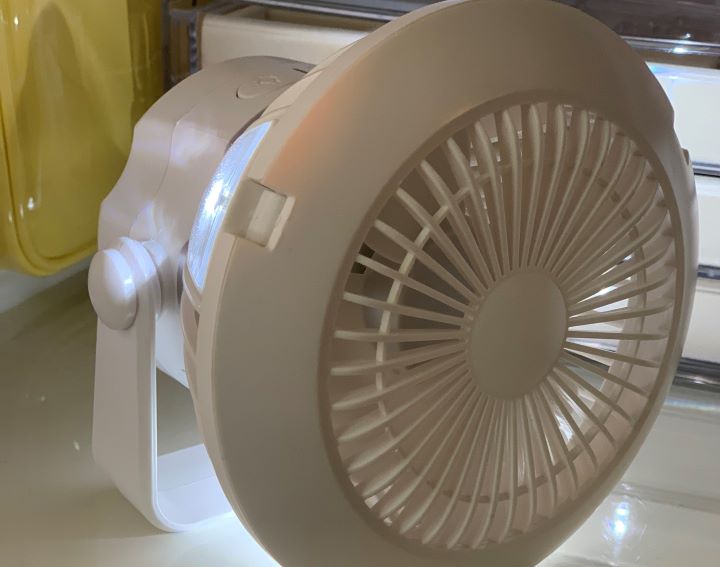 ---
8
The AntPay solar panel fan kit is perfect as a ceiling fan for your gazebo.
The fan has a weatherproof 10W fan that is ideal for outdoor use.
It has solar panels included for operation, which are easy to install and use.
The fan has a fully weatherproof outdoor design, which is ideal for use in a gazebo.
It has a large airflow capacity; however, the airflow speed will be affected by the amount of sunlight received by the solar panels.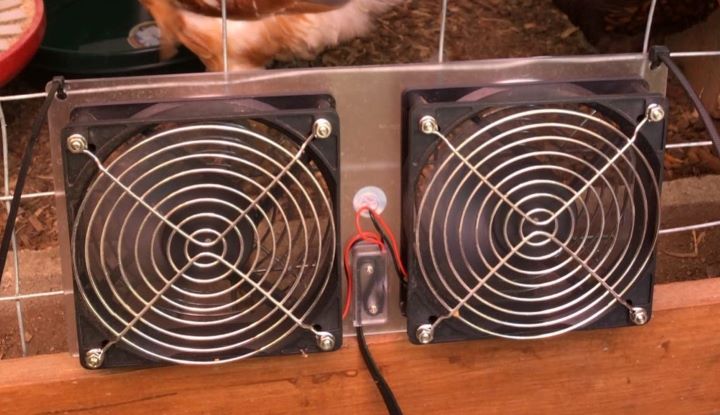 ---
Index Table: Top Rated Solar Powered Ceiling Fan for Gazebos
---
---