Some of the links in this post are affiliate links. This means if you click on the link and purchase the item, I will receive an affiliate commission at no extra cost to you. All opinions remain my own.
Most outdoor areas, such as patios, can be tiled with various masonries such as bricks, concrete, porcelain, ceramic, and even wood or plastic.
Laying a few tiles outdoors on a brick or concrete slab is impressive to spruce it up and give a more clean and more appealing surface look.
This article will look at some of the best tiles for outdoor paving in different materials.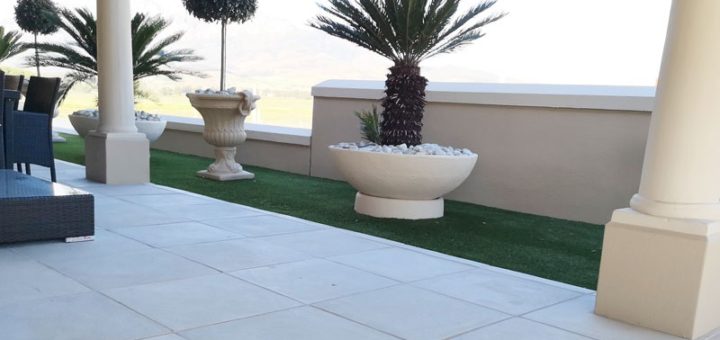 ---
Considerations When Choosing Outdoor Tiles
You need to consider quite a few things before looking further into the best tiles for outdoor paving;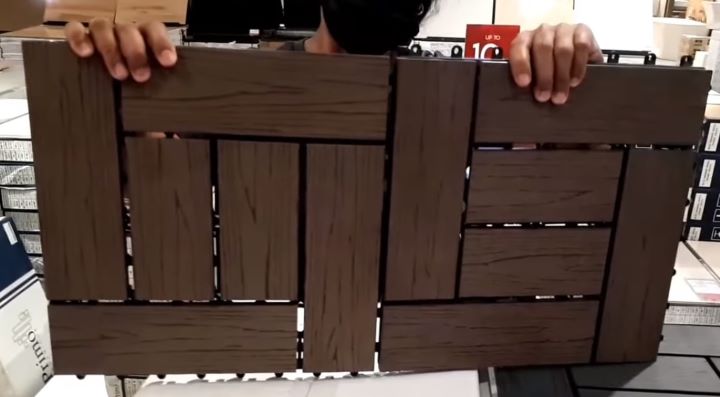 Strength – Unlike tiles for indoor use, outdoor tiles need to be much stronger and weather-resistant. They will withstand various weather conditions and temperatures and much higher traffic. Thus look for something strong and durable.
Budget – An outdoor tiled space will be quite expensive. Luxury tiles are more expensive than others, and you still need to consider quality for something that will last long.
Styles – Your outdoor patio or tiled area still needs to blend in with the rest of your home décor or outdoor space. Thus you will need to choose tiles that suit these needs.
Texture – For an outdoor tile, I would generally opt for something more textured for slip resistance. Moisture is more evident on outdoor tiles; thus, they need a more slip-resistant texture.
Weather Conditions – In areas where it gets to freezing pint and snow, you will need tiles that can withstand this weather and extreme temperature changes, and the same goes for extreme heat. Then you also want tiles that have a non-slip surface when it rains.
Light Exposure – The amount of sunlight that the given outdoor flooring will get will impact your choice of tiles, as most sunny areas are better tiled with darker tiles, while lighter tiles work well in the shade to lighten up a space.
---
What are The Best Tile Options for Outdoor Use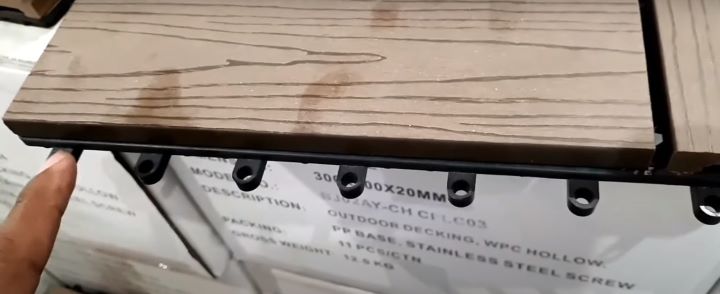 Tiles are an excellent option for outdoor patios, decks, and spaces. They are durable, easy to maintain, and much more stable and permanent than most pavers. There are a large variety of outdoor tile types and different materials that you can use;
Granite – Granite is the hardest natural stone tile that is durable and resilient to the elements, thus your best choice for outdoor tiling.
Marble – Marble is not so hard and more porous than granite. It will need some selling to withstand the weather and heavy traffic. It has a veined finish and a very sophisticated look.
Slate – Slate is softer than granite and marble, but tough enough for outdoor use. It will differ in texture and colors with each tile, as it is unique.
Limestone – Limestone is a softer and more porous stone that will need to be sealed for protection against stains and weather damage. They are not recommended for high-wear areas as limestone easily shows wear and tear. However, many of us love the stone's distinctive style and texture.
Travertine – This is a specific type of limestone that consist mainly of calcite. The texture and composition are similar to limestone; however, to are slightly softer and more brittle than limestone. They will require sealing for outdoor use.
Porcelain – Porcelain tiles intended for outdoor use are fade-resistant and non-porous, making them much more durable for outdoor use. They are also a great option available in many colors and designs.
Wood – Wood tiles are a smart and natural choice that has a natural appeal, is quite durable, and is affordable. Wood can be treated to be weather and water-resistant.
Plastic or Composite – Plastic Tiles are easily maintained, generally water and weather-resistant, and the cheapest option. Composite tile consists of wood and plastic fibers having a natural wood finish with the durability of plastic.
---
Features of a Good Tiles for Outdoor Paving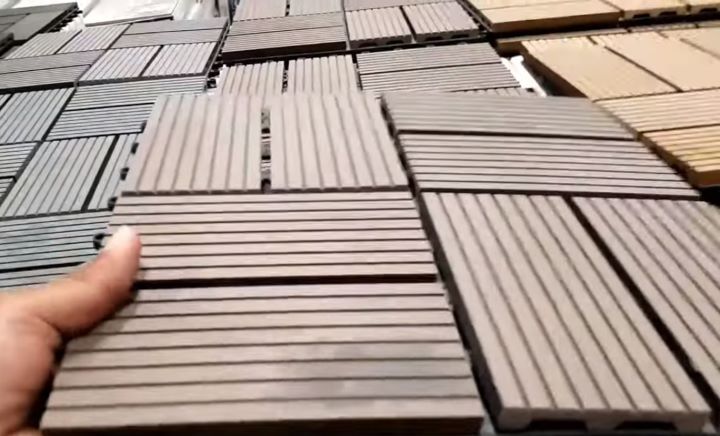 Strength – Outdoor tiles need to be much stronger and more durable than indoor and weather-resistant tiles. Therefore, make sure that the tiles you choose are for outdoor use.
Budget – Most natural stones and materials such as wood can be a bit more expensive; their synthetic equals may be a suitable and cheaper option.
Style – Different tile materials will give different looks, and the same goes for colors, choose something that suits your home décor and natural surroundings.
Texture – make sure that the tiles have good texture and grip, especially for tiles close to a pool or when you have children.
Weather Resistance – Some tiles are more durable and suited to certain weather conditions. Wood is generally not suited for very wet areas.
---
Reviews: The Best Tiles for Outdoor Paving
Here are some of our top choices for outdoor tiles that you can use for paving;
We hope you love the products we recommend!
So that you know, We may collect a share of sales or other compensation from the links on this page.
---
1
Gorgeous interlocking slat pattern tiles for an outdoor space or patio from Pure Garden
You get a set of six dark gray-colored slate tiles in a set for your paving or patio.
They consist of very durable and weather-resistant materials.
The tiles are large, and you will only need a few for full coverage.
---
2
The Intend Tiles are slate tiles for outdoor paving.
They have a basketweave pattern with natural stone mosaic blend tile sheets.
The tiles are 12 by 12 inches, and each box can cover 5 square feet.
They are durable, consisting of natural stone for indoor and outdoor use.
---
3
These are durable indoor and outdoor floor tiles.
They have an easy interlocking design and large drainage holes, ideal for outdoor use.
The tiles are a warm and inviting terracotta color.
They consist of a durable and weather-resistant plastic material.
---
4
The Valencia tile is truly something special.
It is an 18 by 18-inch ceramic tile that is durable and thick.
The ceramic tile is easy to install and very durable.
The design has floral patterns and is very neutral.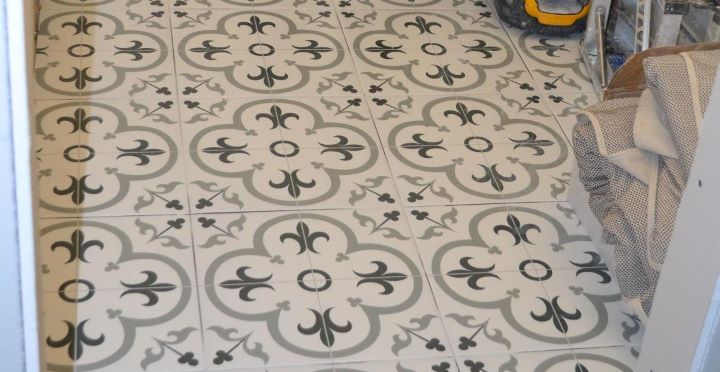 ---
5
From SomerTile, we have porcelain floor tiles for outdoor tiling.
The tiles consist of durable porcelain that is high quality.
It ah a glazed surface with a low sheen.
The tiles are colored and patterned.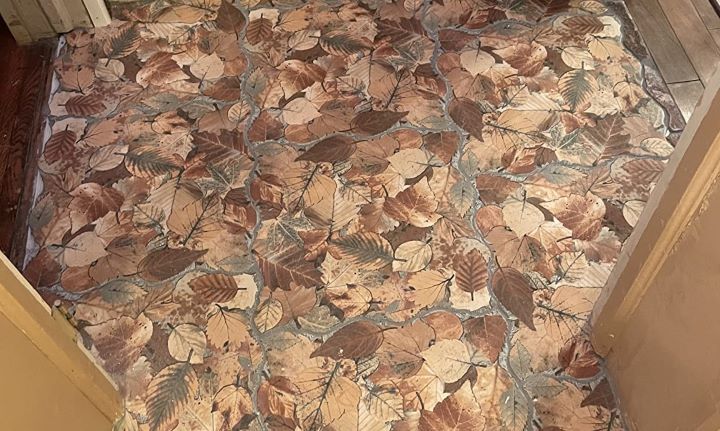 ---
6
The PandaHome Outdoor paving tiles are durable and weather resistant.
They are Plastic composite tiles that are weather resistant and very durable.
The tiles are more neutral colors and can cover 22 square feet a set.
They are low maintenance and also an affordable option.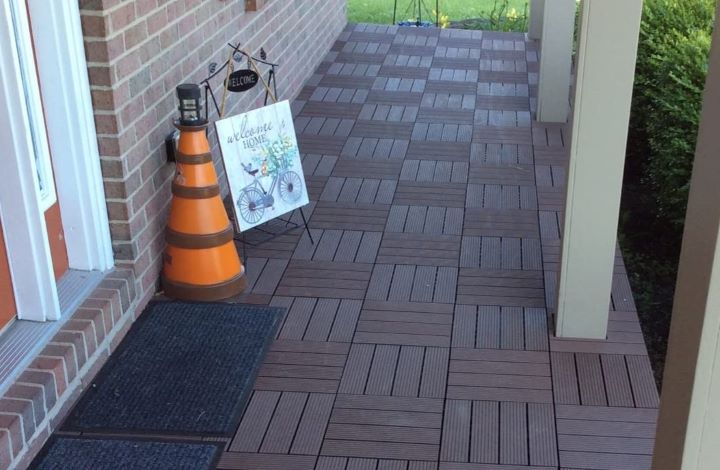 ---
Index Table: Top Rated Tiles for Outdoor Paving
---
---