Some of the links in this post are affiliate links. This means if you click on the link and purchase the item, I will receive an affiliate commission at no extra cost to you. All opinions remain my own.
Even if you only spend a few hours or less in the garden, you must have the best gardening hat.
A proper gardening hat protects you from the sun and helps to keep you cooler, providing adequate shade for your face and neck.
---
Do You Need a Hat for Gardening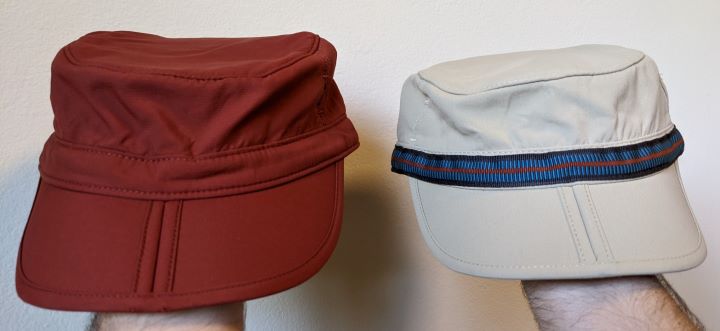 Gardening is a great activity to get outdoors and lead a healthier and more purposeful lifestyle.
Growing your food and plants benefits your health and lifestyle, and it can be a healthy and satisfying hobby.
However, as with everything in life, a few risk factors are involved.
One of the consistent risk factors involved with gardening is prolonged and constant exposure to the sun. Although some sun on your skin is healthy and beneficial, over-exposure can happen quickly and cause more damage than good.
Your face and neck are especially prone to sunburn and the damaging effects of daily exposure to the sun's rays.
This is why I urge you not just to wear good sunscreen but also to invest in a good protective sun hat to shield your face and neck against the sun's harmful rays.
Sometimes you may also get quite sweaty with gardening. The sun, sweat, and sunscreen all together make for a wet and sticky mess, which is so uncomfortable.
When you wear a proper sun hat for gardening, it can keep you cool and reduce the need for excessive sunscreen. Nevertheless, you should use sunscreen!!
---
Types of Gardening Hats
As you have probably gone through a few garden sun hat options, you most likely noticed how many different types and designs are available.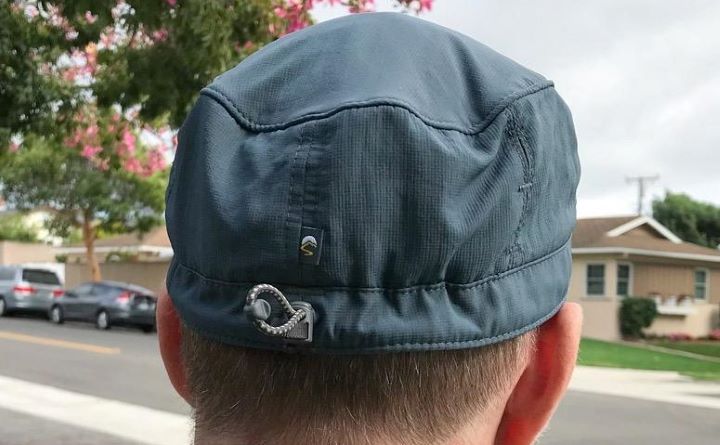 Well, here are a few basic designs that I was a fellow gardener and felt work pretty well;
Straw Garden Hats – Straw gardening or sun hats are quite a big favorite because they are durable, fashionable, and sustainable. They can provide comfort and good shade, and you will still look stylish.
Wide Brim Sun Hats – A wide-brim sun hat is most likely one of your best choices as it offers fuller protection for your face and neck. They are usually UPF 50+ materials that block the sun's rays and offer a comfortable and cooling fit. Materials may include hemp and cotton, which are cooling and comfortable.
Bucket Hats – The Bucket hat also has a comfortable and protective design, with a narrower brim. It offers good protection and usually comes in textile and fabric materials such as cotton, hemp, and polyester; it may also offer UPF 50+ protection.
Packable Crusher Hats – These come in many styles and designs, they are usually a wide brim with a soft headcover that you can fold and pack away easily for small storage.
Caps – Caps are a good choice to protect your face, but they do not offer any coverage for the back of your neck and sometimes do not offer proper coverage for your entire face. It may be worthwhile if you get a cap with a back flap and wider brim.
---
Features of a Good Gardening Hat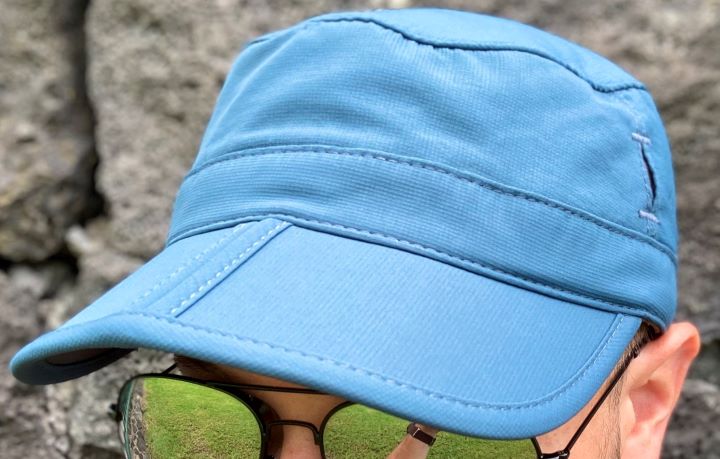 Hate Materials – besides the hat styles that we have discussed, sun hats for gardening may be either straw hats or consist of materials such as cotton, polyester, nylon, hemp, and other fabrics that may be water-resistant, and offer UPF 50+ protection. Some hats have mesh insets for ventilation to keep you cool and comfortable.
Color – The Color of your sun hat for gardening is more than just a choice and fashion statement. The color on the top of the hat needs to be light to keep you cooler. The sides and the brim can be slightly darker to keep your head cool and presenting better, and the lining should be quite dark to absorb UV rays that bounce up from the surface.
Brim Size and Shape – You will also need to consider the size and shape of the hat's brim. The main aim is to have complete coverage of your face and the back of your neck. This is why wide brim and bucket design hats work so well. Caps with a wider brim and neck flap are also ideal.
Washability – Another factor you should keep in mind is the cleaning and maintaining your gardening hat. Because garden work is not one of the cleanest activities, your hat may become quite soiled and need regular washing. Ensure that the design and materials allow you to hand or machine wash your hat easily.
---
Reviews: The Best Gardening Hat
Below are a variety of sun hats in our review section that are top of their range;
We hope you love the hats we recommend!
So that you know, We may collect a share of sales or other compensation from the links on this page.
---
1
The Coolibar gardening Sun hat offers full protection and a comfortable fit.
It is UPF 50+ and blocks 98% of UV radiation.
The hat consists of 1005 durable and soft polyester,
It is lightweight with a wide brim.
There are also a few neutral color options available.
---
2
From Sunday afternoons, we have a solar bucket hat designed for gardening.
The hat consists of nylon, crown mesh, and 100% polyester.
It offers excellent ventilation and sun protection to keep you cool and comfortable.
The sunhat is also fully crushable for easy storage,
There is an adjustable chin strap for a customizable fit.
---
3
Another Addition from Sunday Afternoons is their Latitude design gardening sun hat.
The sun hat offers full sun protection and has a more stylish profile.
It has an extensive rim for protection with a folding reverse Split brim design,
It offers good shade in front and at the back.
The fabric used in the hat is certified and durable.
---
4
From Sun Tipper, we have a gardening cap for light protection.
The cap is ideal for quick gardening tasks and does not offer neck protection.
The cap's brim is broad enough to cover most of your face.
It consists of Nylon and has polyester mesh on the crown for breathability.
The cap is water-resistant and durable.
It comes with an internal sweat-wicking band to keep you dry and cool.
Overall it is very lightweight and also available in many more colors.
---
5
From O'Neill, the Sonoma Straw print hat is a stylish gardening hat,
It consists of 1005 sea straws and has a very wide floppy brim.
There is a toggle closure, and the sun hat is machine washable.
There is also a drawcord to better fit and prevent the hat from flying away in heavy winds.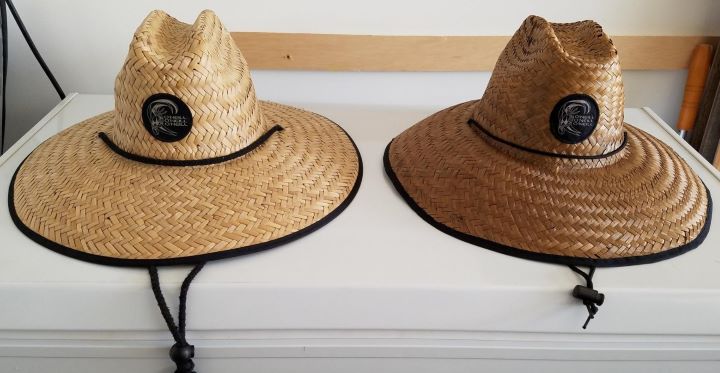 ---
6
This is a straw sun hat model for the ladies from Furtalk.
It consists of eco-friendly recycled paper that simulates straw.
The hast has a stylish design and comes in more colors.
It has a hook and loop closure for a customizable fit.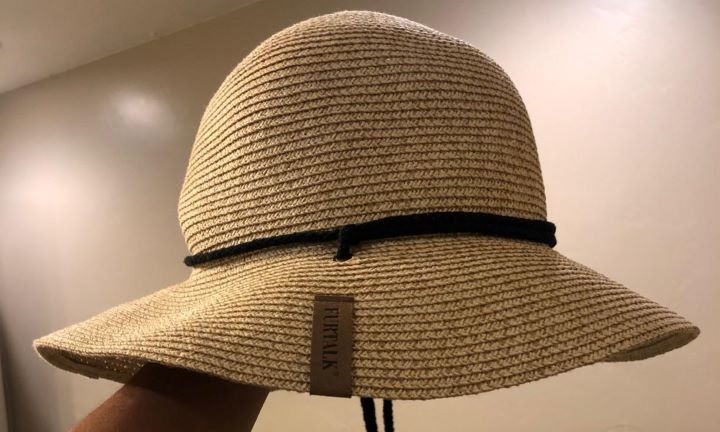 ---
7
This is a fishing hat also ideal for gardening.
It offers 360-degree protection and is detachable.
It has breathable mesh and is well ventilated,
Consists of waterproof Nylon materials.
---
8
The Einskey Sun hat is for men and women.
Provides excellent UV protection.
A Boonie-type hat for fishing and gardening.
Also available in many colors.
---
9
From Columbia, we have the perfect gardening hat.
It is Nylon and breathable with an Omni-Shade design.
Offer full protection and is moisture-wicking,
Great style and more colors available.
---
10
The GearTop hat is UPF 50+.
It is an excellent sun hat for gardening and outdoor use.
There is a drawstring closure and more colors available.
Offers full protection and is breathable.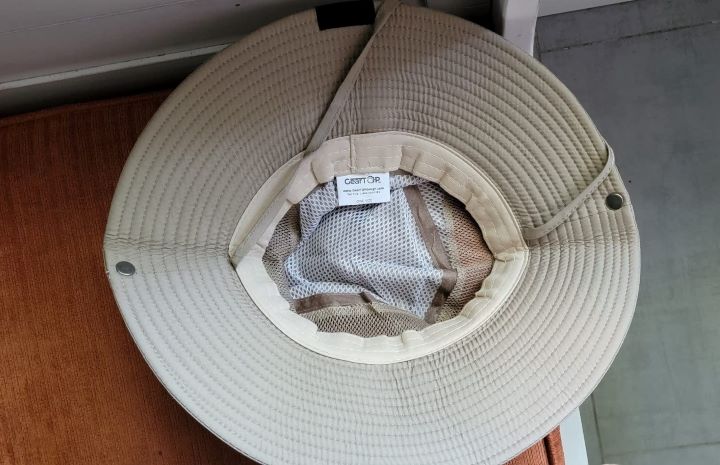 ---
Index Table: Top Rated Gardening Hat
---
---