Taking care of your pool to keep it clean and crystal clear is one thing, but putting on the DIY hat and painting or freshening up the Paint on your pool, is a whole other ball game.
The first step in painting your pool is choosing the Best Pool Paint for your specific pool type and surface.
This article will look at some of the types of pool paints suitable for various pool types and surfaces and how they compare in quality and durability.
---
Should You Paint or Plaster Your Pool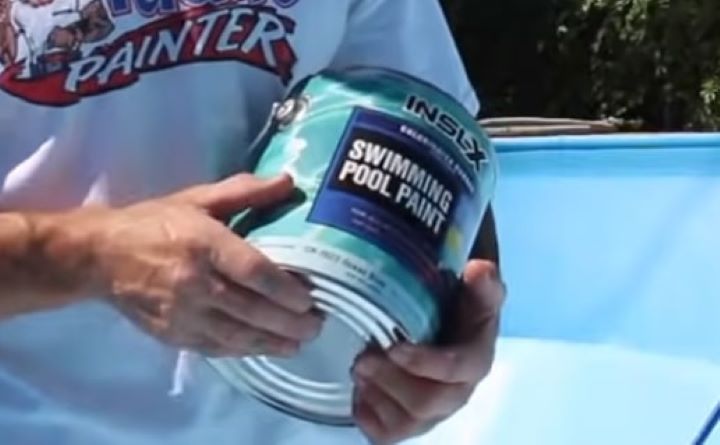 Whether it is fixing up a lifeless and damaged pool or a new pool, the question is whether painting or Plastering is your best option.
So let us look at some of the pros and cons when it comes to PAINTING vs. PLASTERING;
Longevity – Generally, a good quality pool plaster will last anything from 15-20 years, whereas unfortunately, pool paint may only last 2-7 years on average.
Durability – in this case, Plastering will last longer and take much more punishment than a Poor Quality Pool Paint. However, good quality Pool paint may be just as durable as plastering on a Pool.
Prepping – Both painting and Plastering require that your pool be drained, and some paints and plasters require a dry surface. However, when it comes to Plastering, the industrial prep work is much more and messier than painting.
Application – Plastering your pool will require a maintenance team of 2-4 people, depending on the pool's size, and is a huge job that takes time. Painting your pool can be one yourself, requires a single person and is a quick and straightforward process.
Appearance – While the Paint is shinier, plaster has a deep luster, almost similar to an eggshell. Both look fantastic and can be obtained in different color options.
Cost – Paint for Pools are expensive at is, but Plastering is a much more expensive job.
Failure – While Painted Pools are more likely to go bad or damaged, using good quality Paint will certainly prevent this.
---
Why Use Specific Pool Paint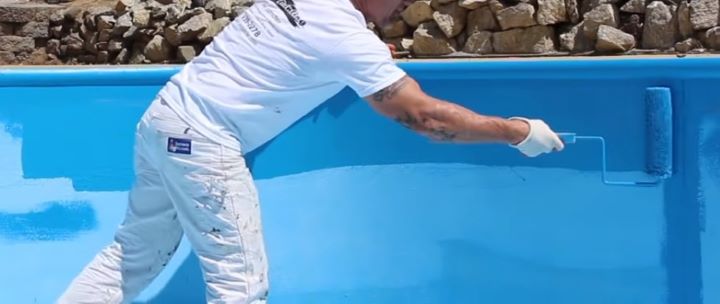 Yes, pool Paint is completely different. Pool Paint is designed to be waterproof and to stand for days and months in extreme ultraviolet rays.
Pool paint also withstands harsh chemicals such as chlorides in your pool and scratches and scrapes from toys and pool cleaners.
Pool Paint is not cheap, and you will need a lot of it to paint your pool, effectively making it worth your while.
---
Features of a Good Pool Paint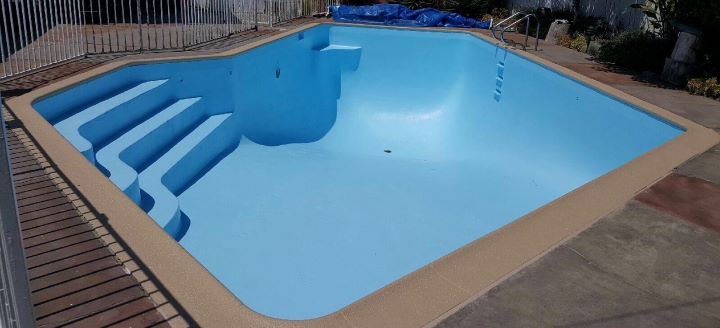 Compatible – The Paint is compatible with tile, brick, plastered, and Perspex Glass surfaces. Make sure to check for compatibility.
Color Options – Most color optiosn will be either a sky blue or whit ealthough specialized color optiosn aay be obtained.
Additional Uses – The Paint may also be versatile for using on your pod, spa and founatains.
---
Reviews: The Best pool Paints
If you are looking for the best available Paints for your Swimming Pool, then look no further than our comprehensive list;
We hope you love the products we recommend!
So that you know, We may collect a share of sales or other compensation from the links on this page.
---
1
The AdCoat swimming Pool paint is a two-part water-based and acrylic paint for all types of pools, as well as for fountains, slides, and holding tanks.
The AdCoat Paint is ideal for residential and commercial inground pools.\It can also be used on fountains, ladders, slides, and holding tanks.
The Paint is designed for concrete, Gunite, paster, and Fiberglass pool coverage.
The One Gallon kit will cover up to 300 square feet.
The Pant comes in a Cool Blue Color Option.
---
2
The Pond Armor is a pond paint that is also ideal for pools, as it is Self-priming, waterproof, and ideal for all weather conditions.
The Pond Armor Pond Paint is also ideal for Your Pool.
It is a waterproof formula that is ideal for all types of climates.
It is designed for underwater use and is completely non-toxic.
The set priming formula allows for more reliable adhesion and a smooth finished surface that is easy to maintain,
---
3
The Zinsser pool paints come in a lovely sky blue color and are ideal for concrete and plastered pools.
The Zinsser pool paint is a Blue colored paint in a 7.16-kilogram weight.
The clear blue keeps your pool looking fresh and revitalized.
It is ideal for both concrete and plastered pools,
The color is neutral and ideal for swimming pools and spas.
---
4
This specific Paint I have chosen is to refresh or re-paint your pool. It is ideal for salt and freshwater pools and any weather conditions.
The INSL-X is a waterborne Pool paint that provides a cost-effective way to restore your swimming pool.
The High Quality and low VOC formula can be applied to dap r dry surfaces and allows for fast recoating because it is quick-drying,
It is ideal for fresh and saltwater pools on plaster, granite, masonry, and other surfaces.
For the best results, you will need two coats to avoid damage from the elements such as rain and UV rays.
---
5
The Dyco epoxy paint protects pools, fountains, and spas against weather elements and damage.

This is a high-performance Epoxy Pool Paint.
The Paint provides long-lasting protection for concrete, Gunite, Plaster, and Fiberglass swimming pools.
I recommend a color such as this Marlon blue because white Epoxy paints tend to yellow with time.
The Kit comes with a two-gallon Option with one per case.
---
6
The E-Z Patch Kit is designed to patch cracks and flaws in a WHITE colored pool or spa and offer protection against further damage.
The E-Z patch system allows you to repair and patch a white painted or colored swimming pool.
The patch system has a unique formula that allows you to repair cracks and delaminate cement and sand-textured surfaces.
It is compatible with Kooldecks, simulated flagstone, simulated tile, and simulated brick surfaces.
The white color is neutral and can be stained to match the color of your existing pool paint or surfaces.
The coverage is up to 3 pounds covering 4 square feet of a quarter-inch crack.
---
7
The Paints protect Epoxy or previously painted pool surfaces.
It is also ideal on unpainted surfaces and for waterpark facilities.
Durable and two-cast system paint.
Self-priming and perfect for ponds in turn.
---
8
This is a Chlorinated Rubber Based swimming pool paint.
It comes in a crisp white color that is natural and ideal.
Paint misery is a cost-effective way to restore your pool.
It resists fading, fungus, algae, abrasion, and alkalis.
---
9
This Paint is ideal for plater, Gunite, concrete, and fiberglass gel pool surfaces.
It is a single application that lasts 7 to 8 years.
The Paint is stain-resistant and has a smooth finish.
It covers 125 to 150 square feet per gallon.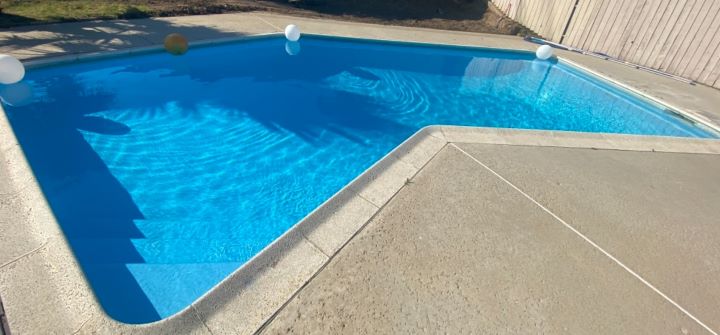 ---
10
The pool paint comes in a few color options.
It has a high Gloss finish that is stain resistant,
A great alternative to plaster and long-lasting.
The pool paint can be applied with a roller or airless spray equipment.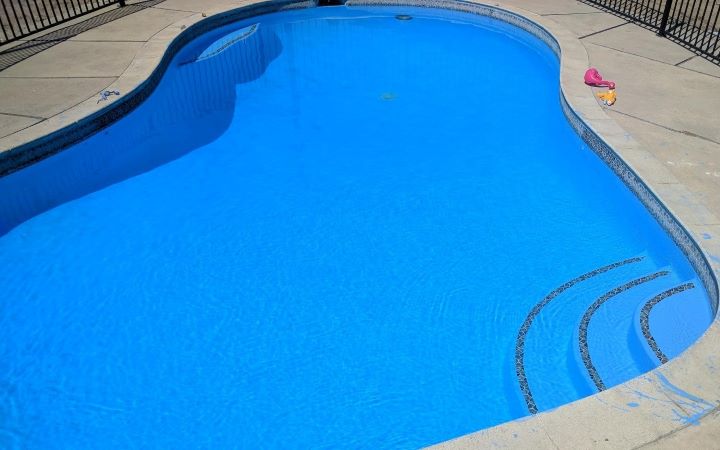 ---
Index Table: Top Rated pool Paints
---
---